We don't know, yet, what led Edgar Wright and Marvel Studios to uncouple over Ant-Man but there have, of course, been stories and speculation.
Perhaps the most convincing version of events come from Latino Review's account.
6 weeks ago Marvel took the script off [Edgar Wright and Joe Cornish] and gave the writing assignment to two very low credit writers. One of the writers were from Marvel's in house writing team. Edgar stayed cool, agreed to stay on the project, and read the draft.

The script came in this week and was completely undone. Poorer, homogenized, and not Edgar's vision. Edgar met with Marvel on Friday to formally exit and the announcement went out directly after.
Poorer how, homogenized how and not Edgar's vision how? What were Marvel looking for? Were there some particular changes that caused the dissonance between studio and writers or just a general tone?
Of course, Marvel do have a history of behaving this way, a kind of Pixar-ian trust in 'the system' and of moving every project towards a 'studio ideal' rather than the potentially esoteric, idiosyncratic style of any writer or director in particular.
It's just that, before now, they weren't overwriting the work of filmmakers with the passionate fan base or well-known personal tastes of Edgar Wright and Joe Cornish.
According to the Latino Review piece:
Fiege had always batted for them but this felt like it came from the higher ups.
And while 'felt like' leaves us with questions, there is a suggestion that, even inside Marvel, opinions might be split over this.
Actually, that's the perfect cue for this picture from the Twitter feed of Joss Whedon.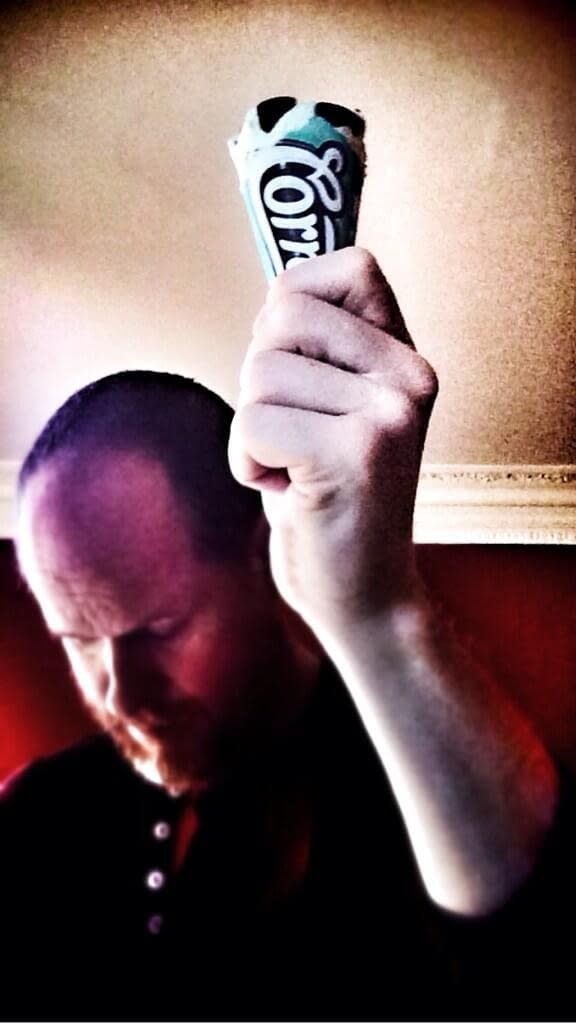 No, he didn't have the Cornetto flown into his California lair especially, Whedon's still here in the UK shooting The Age of Ultron, and our roads are paved with the things.
In fact, there are so many lying around, I expect this is going to become a geek meme any second now.
Well, I wonder how Whedon is going to field questions about this in his next bout of interviews?
And, you know, Marvel now have to find somebody to replace Wright. I expect they'd like to bring this person to Hall H at Comic Con. It might not be pretty. They'll certainly need somebody brave.
Enjoyed this article? Share it!