As the Hunger Games books go on they became less cleanly plotted and conceived but, in many respects, even more politically provocative. It's my hope that the movies can streamline things a little, balance the tones out a little, but keep the bite.
There's no clues, of course, in this new poster for the next film. It's a poster.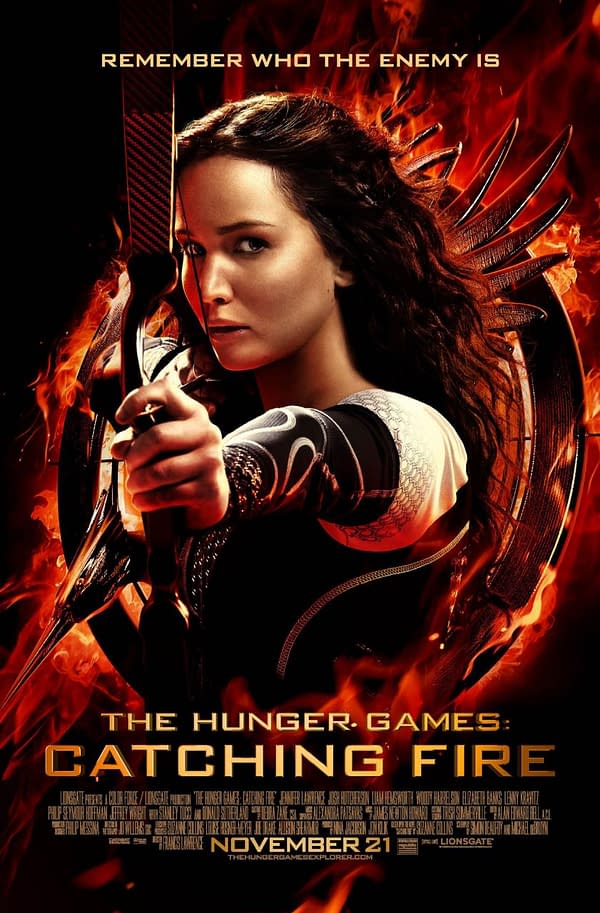 Hang on : she's aiming at us and the tagline is:
Remember Who The Enemy Is
Now, that's interesting.
I hope the film is at least that sharp. I certainly loved the first one and having Michael Arndt co-write this new one is encouraging, but I'm still quite worried about Gary Ross' departure.
Enjoyed this article? Share it!