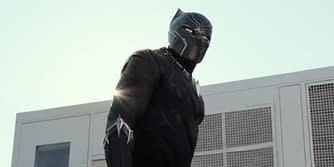 While talking to Empire (as recounted by Comic Book Movie), Marvel Studios president Kevin Feige referred to 2018's Black Panther as "an important one" in the overall Marvel movie sequence.
"It's a big geo-political action adventure that focuses on the family and royal struggle of T'Challa in Wakanda, and what is means to be a king," he explains. "T'Challa's story is very important to us as it links to the next Avengers films, which is why we brought it forward." Besides its relevance to Avengers: Infinity Wars Part I, the film will also feature a predominately African-American cast as the film will explore the fictional nation of Wakanda.
Starring Chadwick Boseman as T'Challa, Black Panther arrives in theaters on February 16th, 2018.
Enjoyed this article? Share it!