Just as happened three years ago, with the release of Kingsman: The Secret Service, the producers have opened a real-life version of the Kingsman store, in the same London district that it appears in the movies, to accompany the upcoming release of Kingsman: The Golden Circle. Though this time they have a few changes to reflect the upcoming movie.
I popped along yesterday with my youngest daughter to check it out… although to get there we had to join the march against Brexit through London yesterday – ironically considering Kingsman co-creator Mark Millar's own belief's on that matter.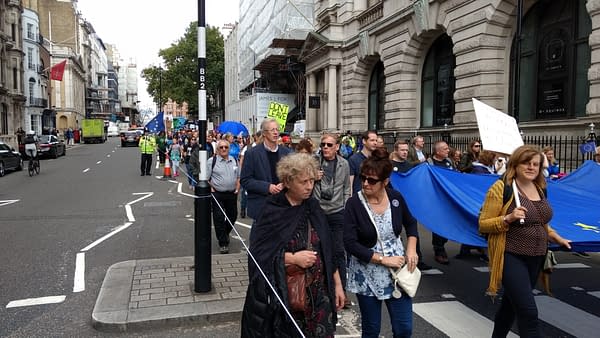 And suddenly it was there. Straight out of the films. Berry Bros & Rudd Ltd of 3 St James Street, transformed.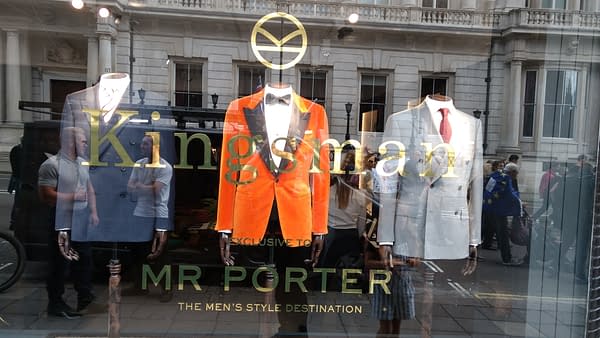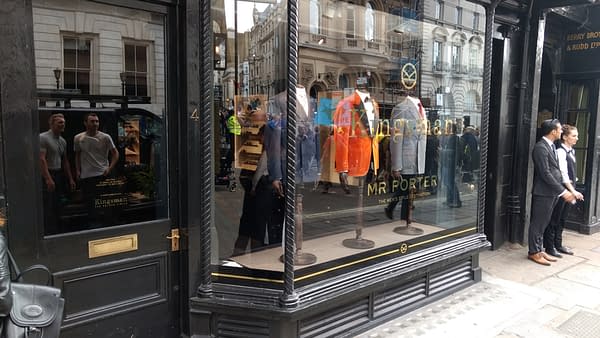 We received the classiest of welcomes.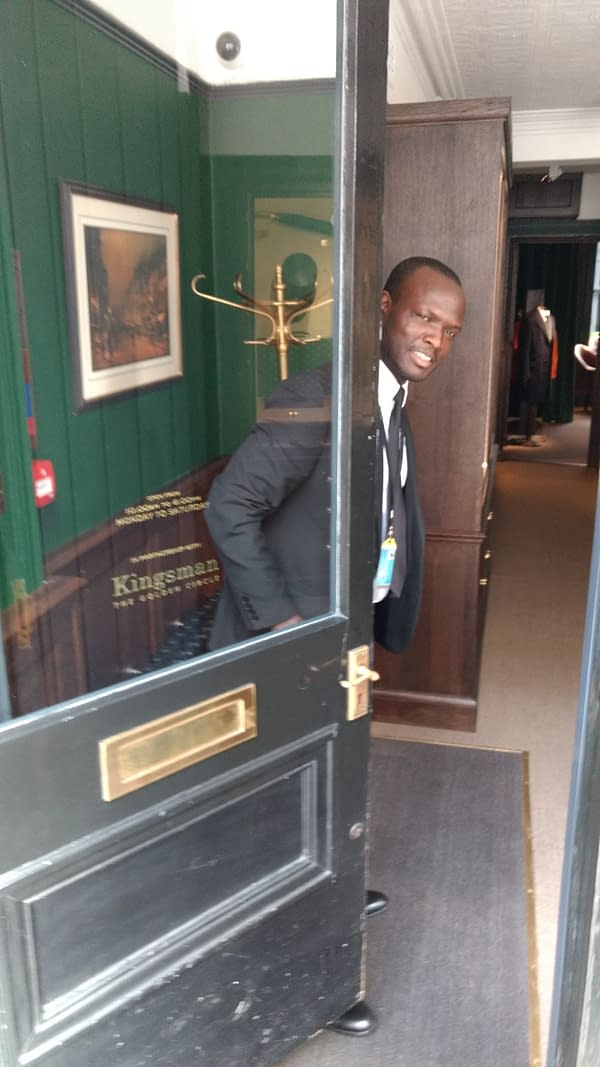 And went for a wander…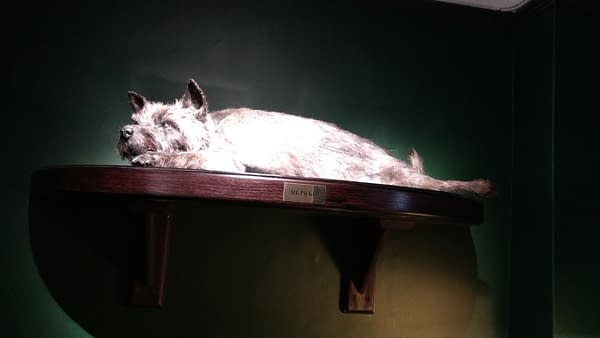 They have the genuine Mr Pickle, Colin Firth's stuffed dead dog from the film.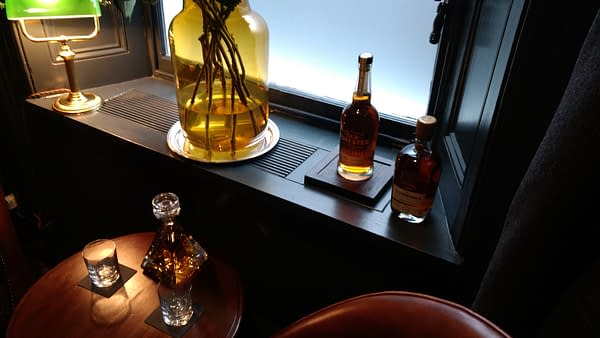 A swift bump of self-medication.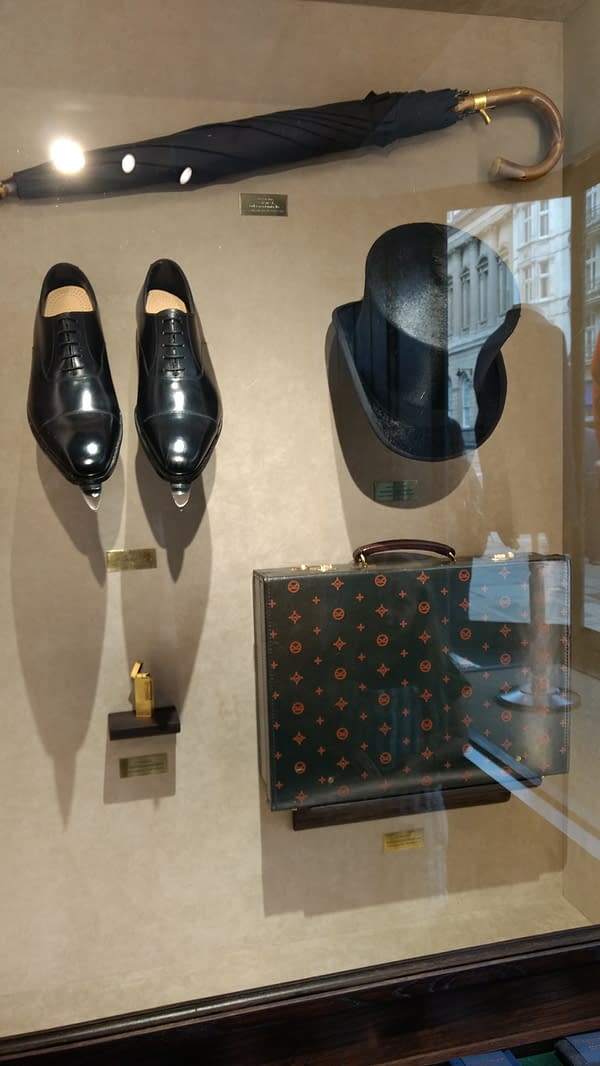 The Kingsman accouterments, again, the props from the movie.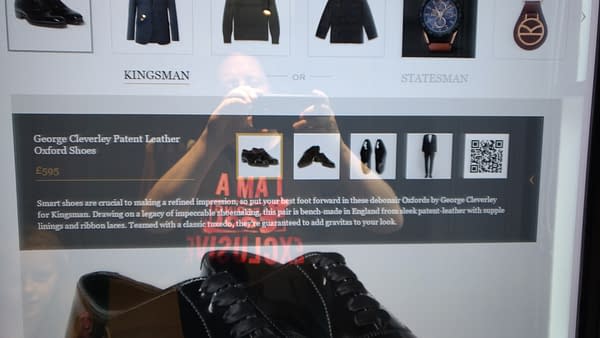 Oxfords not brogues, remember. And yes, I really don't fit in, in this place.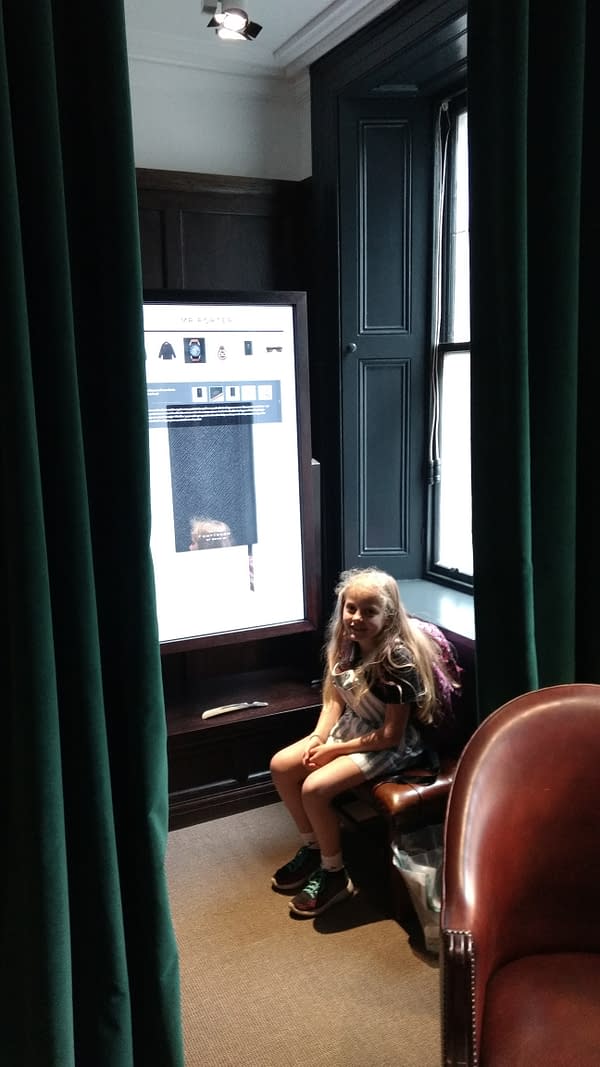 Thankfully my youngest charms everyone and always dresses to impress. Herself.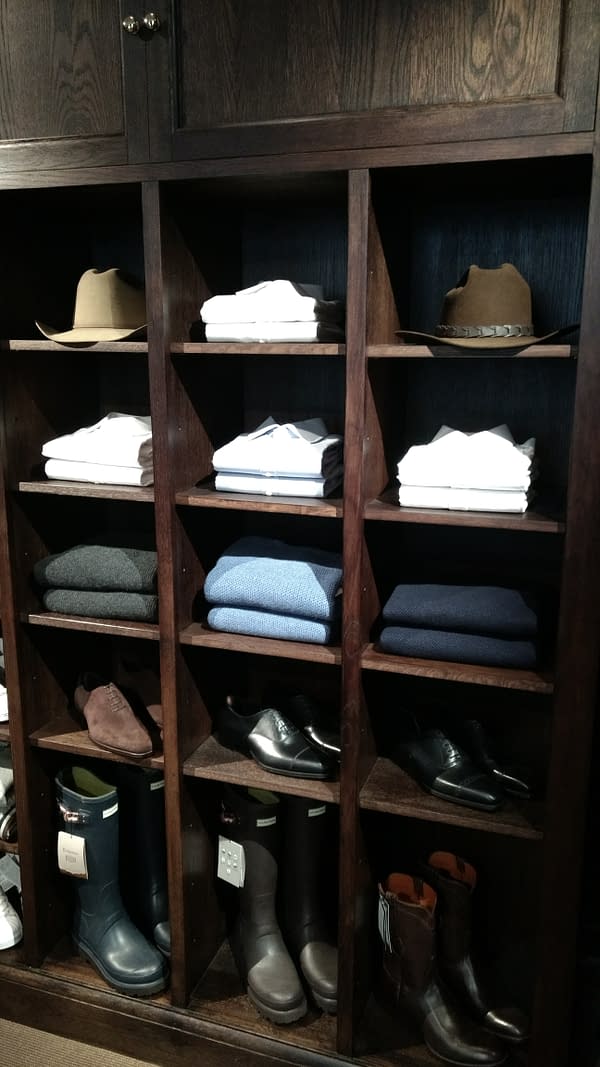 And new clothing and designs for the US-based Statesman organisation. Which side are you on, boys?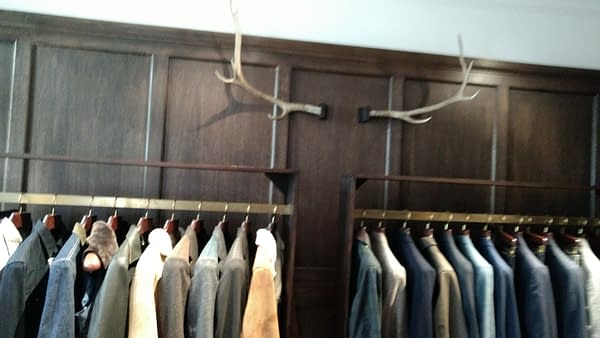 Oh and there was a lot of fuss made over this watch, revealed by touching a screen which then pulled back to become a transparent sheet of glass.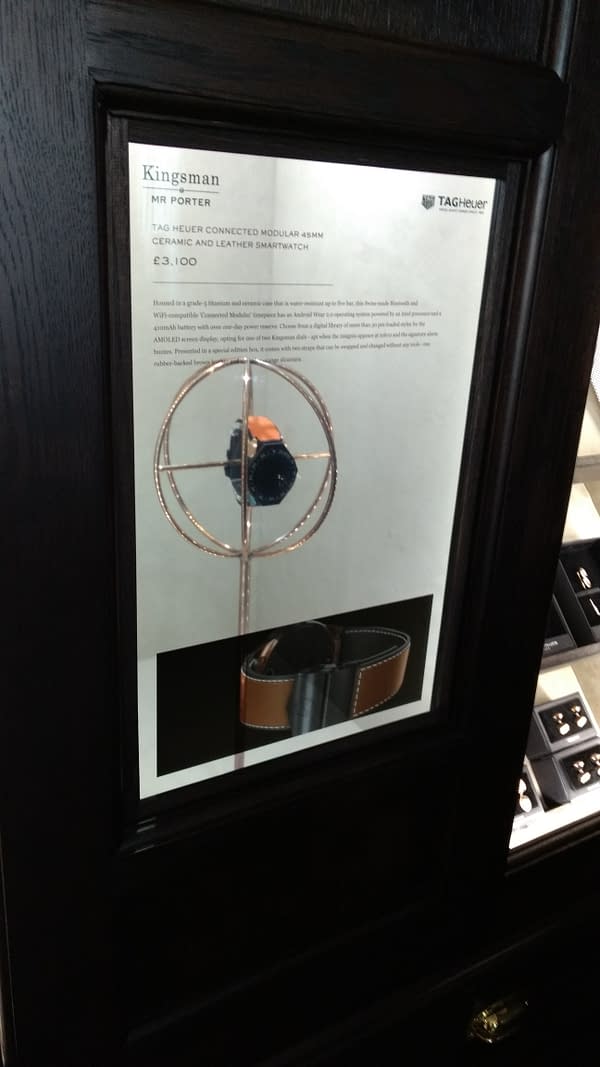 The store also comes with a free newspaper for the occasion.
Here's what else we could find.
This is the second 'costume to collection' partnership between Mr Porter, Matthew Vaughn and costume designer Arianne Phillips. The successful creation and launch of Kingsman for the original 2015 film was on Savile Row, this year it was at Berry Bros. & Rudd.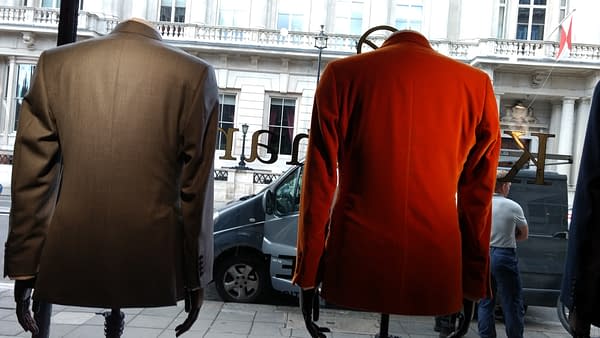 Kingsman: The Golden Circle is released on September 22nd in the US and the 20th in the UK. The new Kingsman range of clothing and accessories is available now on MrPorter.com.
Enjoyed this article? Share it!