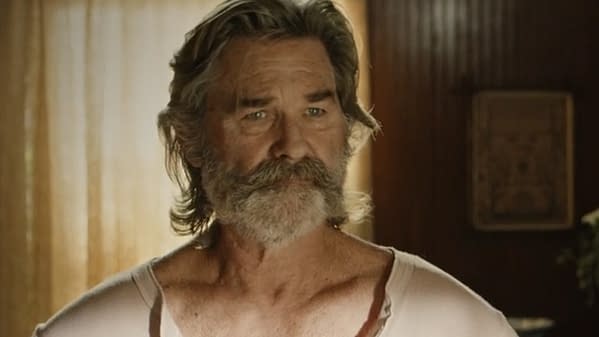 When Guardians of the Galaxy Vol. 2  arrives next year, Kurt Russell will finally join the Marvel Cinematic Universe as Ego, the Living Planet. And though Guardians inhabits the wilder cosmic sector of that universe, the actor said the film will feature a complex story of families.
"It's more connected to human issues, family issues, parental issues, and issues that sons and daughters have with their moms and dads and their family tree, where they come from," the actor told Collider while at the Toronto International Film Festival. He added that Peter Quill will not just face questions of survival or aiding others, but also deeper, personal questions. "This is about finding out who you are, where you come from, and where you're going," he explained.
And while the movie may have higher emotional stakes, it will still have plenty of quips and action, as seen in the Comic-Con sizzle reel. Russell himself said he was "impressed" by the footage director James Gunn cut together for the presentation. "I think it's going to be really good." he added."
Guardians of the Galaxy Vol. 2 opens on May 5th, 2017.
Enjoyed this article? Share it!