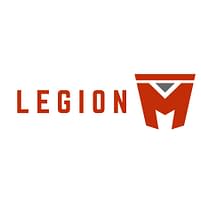 Legion M, the world's first fan owned entertainment company, announced a new strategic partnership with independent theater chain Alamo Drafthouse to develop and distribute genre feature films, shorts and virtual reality experiences.
As part of the new partnership, Alamo Drafthouse will provide Legion M with scripts, projects and talent for potential investment. Legion M offers access to its legion of fan investors, extending the reach and engagement of potential projects.
Representatives of the theater chain will also serve on Legion M's advisory board and help evaluate potential projects.
Legion M launched back in March, offering the opportunity for fans of comics, films and games the opportunity to own a piece of a functioning entertainment company. "When we're successful, you share in that success," CEO Paul Scanlan told Bleeding Cool at the time. At the launch, the company announced creative partnerships with Stoopid Buddy Stoodios, 42 Entertainment and Meltdown Comics.
"Alamo Drafthouse strengthens our expertise in film while adding the critical third component of the process, distribution," said Scanlan in a statement. "We are bringing fans, creators, funding, and now distribution together to reinvent the production and distribution paradigm."
"We've built relationships with filmmakers all over the world, all of whom are looking for bold, innovative ways to get their films financed and distributed," added Alamo Drafthouse CEO Tim League. "Our partnership with Legion M is revolutionary as it will allow us to do this in a way that empowers both the filmmaker and the fan in a completely unique way."
Enjoyed this article? Share it!