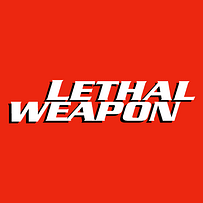 Deadline reports Jonathan Fernandez will join the Lethal Weapon pilot as an LAPD pathologist named Scorsese. The character is described "dry-toned and creative."
The pilot, based on the 1989 Richard Donner film stars Damon Wayans Sr. as Roger Murtaugh, a detective ordered to avoid stress following a minor heart attack. He is partnered with ex-Texas cop Martin Riggs, played by Clayne Crawford, who moves to Los Angeles following the loss of his family.
The site also reported that actress Keesha Sharp will replace Golden Brooks as Murtaugh's wife Trish. It is said the choice to recast was made following a table read of the pilot script yesterday evening.
The pilot will be directed by McG, but it is unclear if the project will go to series.