8 years seems like a long time to work on a project that never ends up happening, but that's roughly how long Sacha Baron Cohen worked on *his* R-rated Freddie Mercury biopic. Well okay, so he started working on the premise about 8 years ago for Sony, but 3 years ago, Brian Singer began his version for 20th Century FOX. One of these made it to cinemas just this week, and the other will never see the light of day.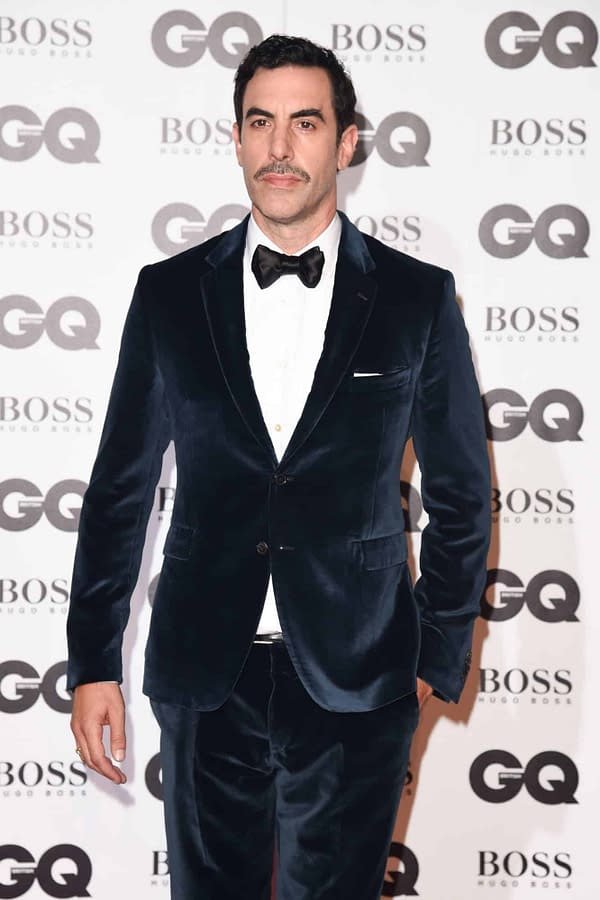 Cohen, while known for his outrageous comedy as Borat and Ali G, actually CAN sing, as we witnessed in Sweeney Todd: The Demon Barber of Fleet Street and Les Miserables. We can totally use his performance in Todd to prove that he can rock a helluva mustache as well as skintight purple/blue pants.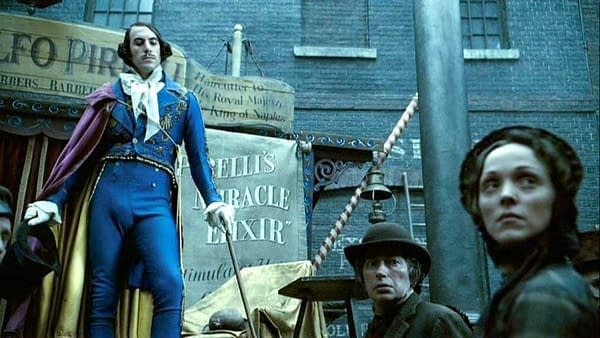 Anyhow- The Crown creator Peter Morgan had started working on a script for a Queen film in 2010, mostly surrounding the lead-up to 1985's performance at Bob Geldof's Live Aid. Cohen wanted to play Freddie, and there was talk (during the last few years of the project) that Lady Gaga would be joining as Mercury's longtime female companion, Mary Austen. During this early phase of writing, the flick caught the ear of director Stephen Frears, and the eye of Sony Pictures.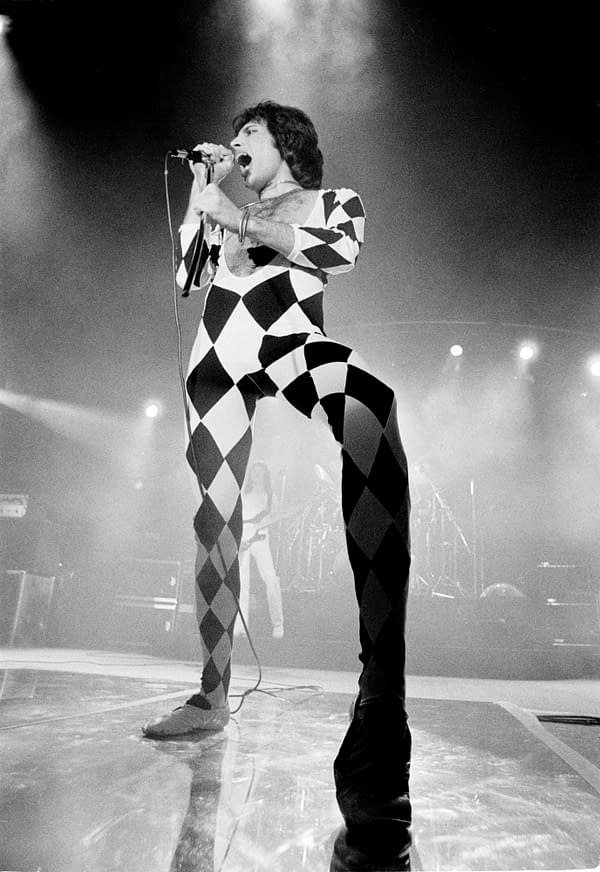 Eventually, things fell through with the film, with many pointing fingers at the holders of the music rights for the entire Queen catalog, and the outright refusal to a) have Cohen play Freddie, b) tell "the full story" of Mercury's life, and c) not portray the members of the band in a more favorable light.
Back in 2016, Cohen stopped by Howard Stern's Siris radio show and revealed why he'd suddenly left the project after beating the drum for it for so long:
"[After] my first meeting, I should never have carried on because a member of the band — I won't say who — said, 'This is such a great movie, because such an amazing thing happens in the middle of the movie.' I go, 'What happens in the middle of the movie?'

He goes, 'Freddie dies.' I go, 'So wait a minute. What happens in the second half of the movie?' And he said, 'Well, we see how the band carries on from strength to strength.' And I said, 'Listen, not one person is going to see a movie where the lead character dies from AIDS and then you carry on to see the band.'"
In a recent interview with Vulture, Frears reflected a bit on the process, and why the film didn't end up happening. [Spoiler, it was Brian May and Roger Taylor who ultimately nixed this R-rated "outrageous" vision, which would probably have been something Mercury would have LOVED.]
"Sacha wanted to make a very outrageous film, which I would imagine Freddie Mercury would have approved of. Outrageous in terms of his homosexuality and outrageous in terms of endless naked scenes. Sacha loved all of that.

"You could always tell there would be trouble with the rest of the band. Because [Sacha] was so outrageous and they weren't. They were much more conventional."
Producer Graham King chalks up the delay to the complicated life of Mercury, saying during a Q & A following a screening of the film:
"The reason this took so long to get made is, [Mercury] had a very complicated life. And it's just getting the balance of someone's life story and the band's life story into a two hour and 15-minute film. We just felt like, if we can get a theatrical film and cover most of the story and give the audience an entertaining way to look at his life, and how uplifting the end of his life was, and the balance of his sexuality, then I think we could have a hit movie."
Ultimately, it's up to the audience to decide if Bohemian Rhapsody passes the test, and if it measures up to the years of waiting. The film opens across the globe on Friday November 2nd, 2018.
Enjoyed this article? Share it!