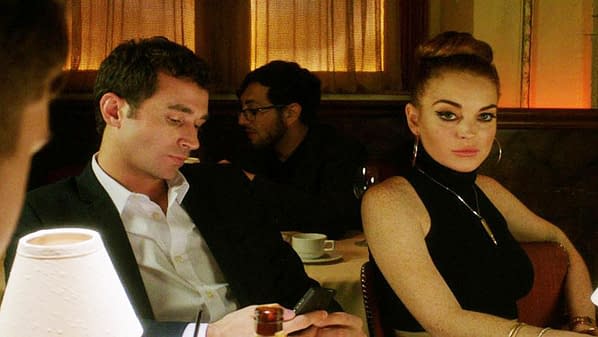 The Canyons is getting a simultaneous release in American theaters and on VOD on August the 2nd and there's a new trailer which seems to be almost goading you into the cinema to watch it.
[youtube]http://www.youtube.com/watch?v=AENDAxKLxLY[/youtube]
You can also see that at Apple.
I'm still pretty optimistic about this film and all of its talk of cinemas dying, private lives becoming public, the effect of casting Lohan and Deen and the fact that Gus Van Sant makes an appearance seem to point in the direction of some interesting intertextuality and some real depth.
Lets hope writer Bret Easton Ellis and director Paul Schrader don't just point but actually give us something really substantial to chew on.
Enjoyed this article? Share it!