Listen: Bleeding Cool Make A Guest Appearance On The Masters Of Cinema Podcast For A Discussion Of Harakiri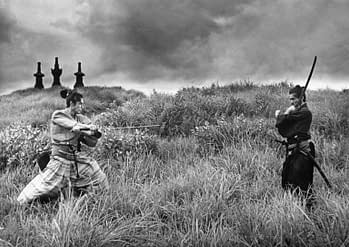 We're big fans of the Masters of Cinema series at Bleeding Cool. I've been writing a column about Masters of Cinema here for some time and although it's been on a bit of a hiatus recently I will be bringing it back as soon as I can.
I was recently invited to appear on the Masters of Cinema Cast to talk about the label, and about their release of Harakiri in particular. I actually wrote about the film and the Masters of Cinema release of it for the first ever Masters of Cinema Monthly column back in October 2011. It's a fantastic film and a very fine release.
The Masters of Cinema Cast website has the full details of the Harakiri episode and you can download the episode directly or subscribe to the show in iTunes.
In addition to covering Harakiri, the discussion also takes in the issue of region coding and the news that Snowpiercer is being cut at the request of Harvey Scissorhands Weinstein. Regular readers at Bleeding Cool will know that I'm not a big fan of this habit that Mr. Weinstein has.
I will hopefully be appearing on the Masters of Cinema Cast again later this year but please don't let that put you off subscribing.