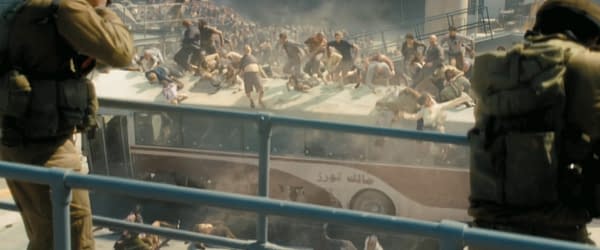 The rather excellent screenwriter Steven Knight has been set to write the screenplay for World War Z II, or whatever they end up calling it. (I have a hunch they'll at least focus group test World War II Z).
Knight's most recent film was Locke, an incredible feature that wrung every ounce of drama, humour, pathos and suspense out of Tom Hardy making a few phone calls and sniffling a bit.
Also on his resume are Dirty Pretty Things, Eastern Promises and two series of Peaky Blinders. He's a smart man, and ambitious, and I think he'll do Z proud. Don't be surprised if he makes it even more low-key and centralised than the Welsh lab finale of the first film, though.
As Variety remind us, JA Bayona is attached to direct the film once he's done with A Monster Calls.
Enjoyed this article? Share it!