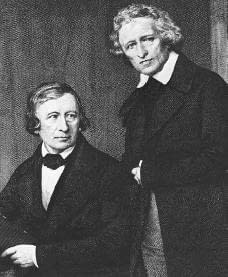 Lost producers Edward Kitsis and Adam Horowitz have developed a pitch for a new TV drama that will see them reunited with that previous show's mastermind, Damon Lindelof. They're currently pitching the new series, which Entertainment Weekly have described, quite vaguely, as being "fairy-tale-themed". I can't help but think of Fables (which may well be headed to the big screen itself, with repeat Harry Potter director David Yates attached).
What more info is there? That the guys have a deal with ABC Studios, so that's who they have to win over with this pitch; that Lindelof's role will be that of a "consultant"; and that the drama's lead is to be a woman.
So, not much to go on…
Enjoyed this article? Share it!