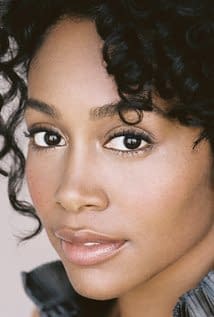 The third Netflix series in their deal with Marvel is moving forward now that Jessica Jones is wrapping up and Daredevil 2 is underway. Deadline reports that the series has also cast Simone Missick as a key role of Missy who is excepted to really be Misty Knight. Last year Missick appeared on the series Ray Donovan.
This came hours after earlier reports that Sons of Anarchy's Theo Rossi would be joining Marvel's Luke Cage. Who he will be playing isn't official yet but it's believed to by the villain Shades, a former cellmate of Cage who wears a pair of goggles that shoot energy beams.
Also in the story was that Rosario Dawson will reprise her role as Claire Temple, making her the character that connects all the series so far.
These new additions will be joining Mike Colter and Alfre Woodard in the Netflix series expected to premiere some time next year. Cheo Hodari Coker is the executive producer and showrunner.
Enjoyed this article? Share it!