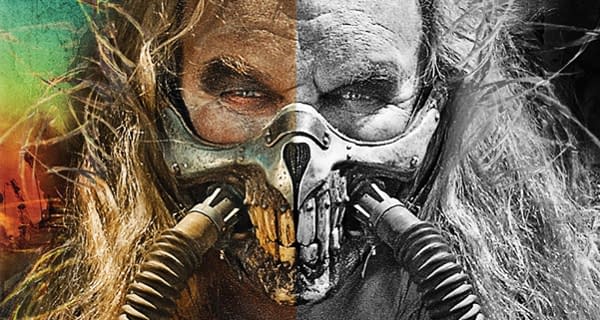 Warner Bros. Home Entertainment has announced it will re-release Mad Max: Fury Road in its mythic black & white edition as part of a new release of the Mad Max series.
Coming Soon reports the new set will be called The Mad Max High Octane Collection and contain all four films plus five hours of bonus features. It will also include the black & white edition of Fury Road director George Miller has talked about in the past."Something about it seemed more authentic and elemental," he said when the film was first released on home video. Sadly, disc constraints meant the B&W version could not be added to the initial release.
Now dubbed the "Black & Chrome" edition, Miller's high contrast "elemental" version will ride historic both in the set and as an individual release.
Special features will include a new introduction from Miller, a new documentary about the making of The Road Warrior (or Mad Max 2, depending on your location) and the previously released Madness of Max; a exhaustive and extensive look at the making of Mad Max.
The Mad Max High Octane Collection and Mad Max: Fury Road Black & Chrome Edition arrive in stores on December 6th.
Enjoyed this article? Share it!