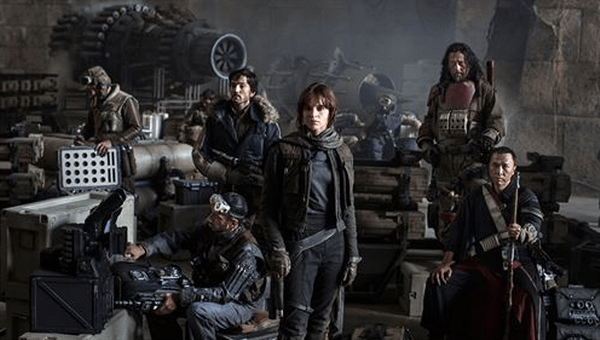 Mads Mikkelsen has spoken out about the rumors concerning the planned Rogue One: A Star Wars Story reshoots.
The film, directed by Gareth Edwards, has scheduled a six week block of additional shooting, which, according to Mikkelsen, is intended to polish the film.
"They're either not super happy with a scene bit, the way we were acting, or maybe there's something they want to add," he explained to The Independent (via The Playlist). "It's not a new thing, it happens with every film. Whether it's bigger or less, I have no idea, I have nothing to compare with. It's the same film, it's just adding little bits here and there."
While additional filming is common, the initial report of Rogue One's reshoots in a Page Six article suggested the film was in crisis. The article led to a flood of rumors including word that 40% of the film was being reshoot and other directors were coming in to supervise the new material. It was also suggested the studio was unhappy with Edwards' choice to make a war film set in the Star Wars galaxy.
As both a Star Wars film and the first of Disney's ambitious plan to produce spinoff films in the years between the main Star Wars saga film, Rogue One will receive a lot of scrutiny until its release. And word of a sizeable reshoot schedule could certainly lead some to believe trouble may be afoot.
Detailing the Rebel mission to secure the plans to the Death Star, Rogue One: A Star Wars Story opens on December 16th.
Enjoyed this article? Share it!