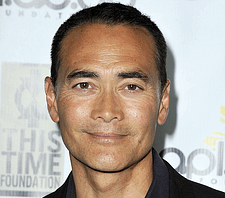 Deadline reports former Iron Chef America Chairman and Hawaii Five-O baddie Mark Dacascos is coming to Marvel's Agents of S.H.I.E.L.D in a "heavily recurring role" as Giyera, the head of security for S.H.I.E.L.D.
The character will appear first in the upcoming eighth episode, "Many Heads, One Tale." It is unclear if his recurring role begins from that point on or later into the season. Dacasos is listed as a guest star in the episode.
Upcoming episodes of the show will also feature Powers Boothe as former HYRDA infiltrator Gideon Malick.
Enjoyed this article? Share it!