In a trio of photos from an upcoming episode of Supergirl (spotted by Comic Book Movie) features J'onn J'onzz, the Martian Manhunter in a flashback which also features former Superman Dean Cain as Jeremiah Danvers.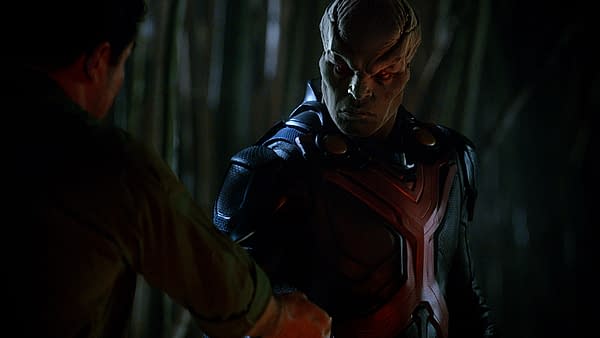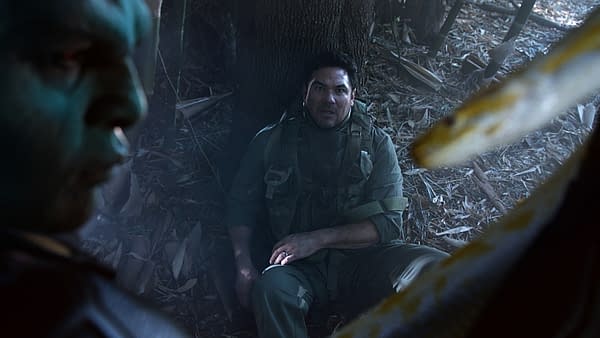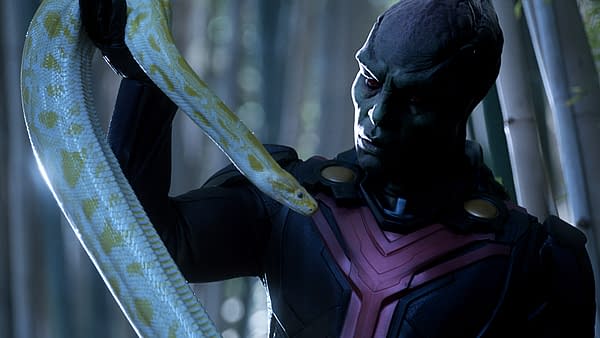 In the episode, J'onn finally reveals to Kara and Alex how he first met their father and became Hank Henshaw of the DEO. From the photos, it appears Jeremiah Danvers might be the first (breathing) human he encountered. Or maybe he just finds snakes interesting.
The episode, entitled "Manhunter" airs March 21st on CBS.
Enjoyed this article? Share it!