Martin Freeman Joins Captain America: Civil War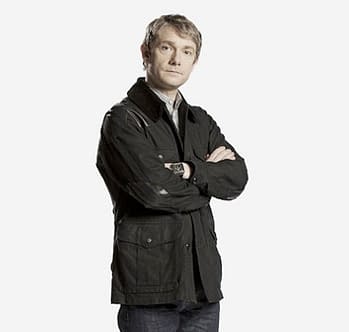 Marvel has announced today that Martin Freeman will be joining the cast of Captain America: Civil War. Freeman is known for playing Dr. John Watson opposite Benedict Cumberbatch in Sherlock as well as being Bilbo Baggins in The Hobbit films There was no mention of what role he will be playing (let the speculation being).
Captain America: Civil War will be in theaters on May 6th, 2016… a year from tomorrow.
So Martin and Cumberbatch are together in Sherlock, The Hobbit and now the Marvel Cinematic Universe. They might enjoy working together or something.