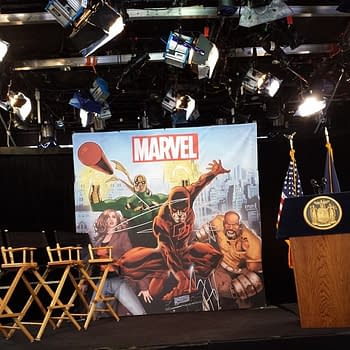 Disney CEO Bob Iger and New York Governor Andrew Cuomo will apparently be stopping off at Times Square today for a bit of PR. They'll be taking this opportunity to announce a $4 million tax incentive that will allow for Marvel's upcoming Netflix series to be shot in and centred around New York City.
Ahead of the official announcement, word was slipped to The Wrap who are expecting that we'll see around 60 one-hour episodes taking advantage of this deal.
Hopefully this means that production is imminent. I'm done waiting to see how Drew Goddard conceives Daredevil already, and Melissa Rosenberg's Jessica Jones is more than overdue.
UPDATE: Marvel's Agent M Tumblrd the image above.
Enjoyed this article? Share it!