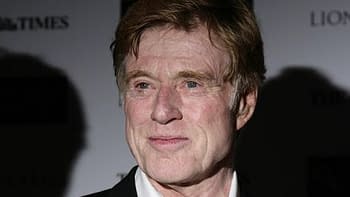 Unless it's for a character they're looking to kill before the end credits roll, I don't think Marvel will ever again contract an actor for just one movie. Deadline are reporting that Robert Redford is negotiating to appear in Captain America: The Winter Soldier, and therefore I assume, a few Marvel pictures afterwards.
This makes me very happy, because I love Robert Redford and the prospect of him getting some juicy Joss Whedon scenes a little way down the line, however slight, tickles my nerd bone.
We don't have a name for the character yet, but we do know he's somebody high up in the ranks at SHIELD.
Kevin Feige has described Winter Soldier as being something like a 70s political thriller. The face of the 70s policial thriller, in my mind at least, is Redford. It's a good, simple match.
Okay, while writing this, I've talked myself into it: this guy's going to buy the farm. He'll be a one-and-done. I can't see Redford wanting to make a nine picture deal.
Maybe I'm wrong. However long he's around, I hope we get to see him sparring with Samuel L. Jackson.
Redford's next film, as director as well as star, will be The Company You Keep – a thriller. With politics. It's very, very high on my WANT list.
Enjoyed this article? Share it!