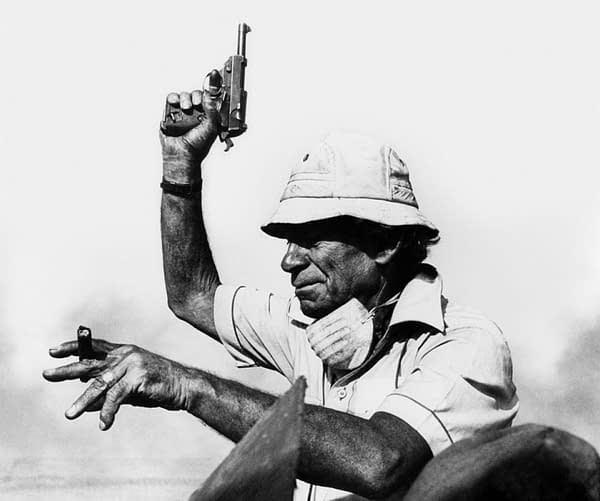 Welcome to Masters of Cinema Monthly.
Due to some unforeseen circumstances this column has been on a brief hiatus but is now back and just in time for the latest new release announcements from Masters of Cinema. Read on for the complete list of new releases (artwork will be added as soon as it is available).
Here's the brans new and official Masters of Cinema announcement of more fresh titles for the next few months.
Producer of the Masters of Cinema Series, Andrew Utterson stated "In March, we welcome legendary French director Claude Chabrol into the series for the very first time, with a back-to-back French New Wave double-bill, Le Beau Serge [Handsome Serge] and Les Cousins [The Cousins], alongside fellow French filmmaker Henri-Georges Clouzot's exquisite comedy-thriller The Murderer Lives at 21 [L'Assassin habite au 21].

More cinematic treats follow in April with a stunning new presentation of Michelangelo Antonioni's majestic slice of Italian art cinema La notte [The Night] as well as rare treasures in the form of a blazing new restoration of Yūzō Kawashima's utterly thrilling but long-unavailable-in-the-westBakumatsu taiyō-den [aka A Sun-Tribe Myth from the Bakumatsu Era] and the collected release of fellow Japanese filmmaker Sadao Yamanaka's entire surviving works."

Managing Director of Eureka Entertainment added "Across six standout releases, world and UK home viewing and Blu-ray premières abound, with new restorations aplenty, as we continue our quest to release the very finest in world cinema, using the very best available materials, all with a meticulous attention to design and detail."
And here we get to unveil the artwork for these titles.
As I've been away for a month or two and am therefore a little behind on reviewing all the MoC releases I have decided to return with reviews of two titles that have not perhaps received quite as much attention as others. I therefore chose Sam Fuller's Park Row and Ernst Lubitsch's Trouble in Paradise, two titles that are DVD-only but are certainly discs worth picking up.
Any discussion of an Ernst Lubitsch film will most likely involve some mention of the 'Lubitsch Touch', that now famous indefinable quality that Lubitsch had when making films. I fell in love with the 'Lubitsch Touch' before I heard the phrase or even knew who he was but it is something that immediately made sense the minute I knew of its existence.
My first experience with the work of Lubitsch was his 1940 romantic comedy The Shop Around the Corner which, thanks in part to it being oft repeated on UK terrestrial television, I saw a large number of times as a child. Undoubtedly a popular favourite for television due to the lead performance of James Stewart, The Shop Around the Corner is exactly the kind of light Hollywood entertainment film that made me fall head over heals for the Golden Age of Hollywood and encourage my cinephilia no end.
Unlike the work of Hitchcock, Capra or Wilder, who were all reasonably well covered by UK television and the kind of names that I first began to learn when investigating Hollywood films in my youth, Lubitsch was and still remains something of an outsider. His work has certainly not gone unseen and he is a director that is held in high regard by both filmmakers (Wilder for instance) and critics but his name and his films are nowhere near as well known as they should be, considering their quality and potential for wide appeal.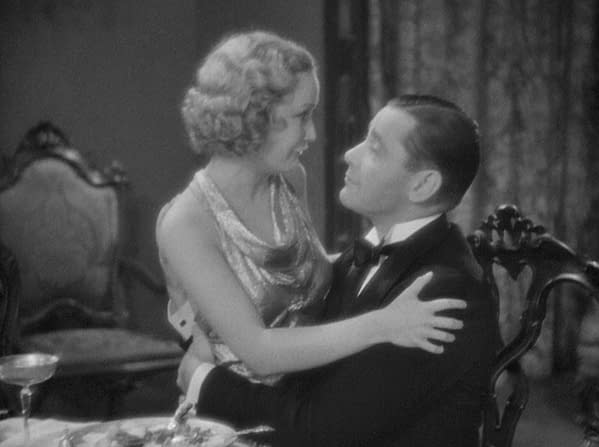 This is most likely largely due to the question of availability. Whilst I failed to see many Lubitsch films as a child because they simply weren't on television those looking to consume themselves with his work will still find it reasonably hard, with few of his films easily available on home entertainment releases. Masters of Cinema have done a great job in addressing this in the past with their Lubitsch in Berlin box-set and continue the good fight with this latest Lubitsch release, Trouble in Paradise.
Widely considered, and with good reason, to be Lubitsch at his peak, Trouble in Paradise is not only a beautifully crafted film but it is an absolute delight for every single minute of its succinct 83 minute running time.
The film begins with the meeting of two con artists, the debonair Gaston Monescu (Herbert Marshall) and the mischievous and minx-like Lily (Miriam Hopkins), who fall in love whilst simultaneously attempting to steal from eachother. The ability of each to thieve and con is what attracts them to the other and it is no surprise that this film was made shortly before the Hays Code began to crack down on such depictions of criminality and also sexuality, something which Trouble in Paradise certainly has plenty of too.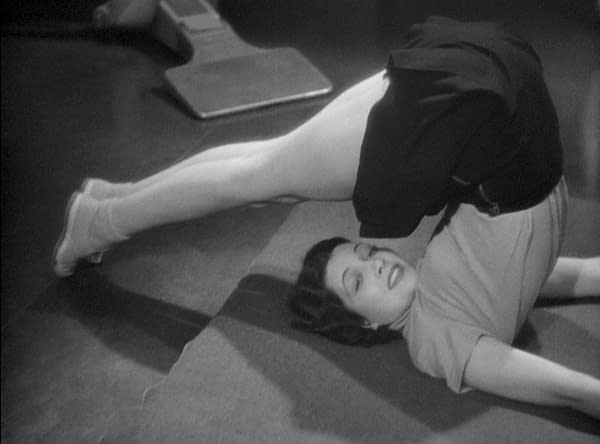 The film pops and crackles with an abundance of risqué dialogue and scenes in which the viewer is left in no doubt about what is actually going on. This is 1932 so of course we don't see any explicit references to sex but there is enough in the dialogue and in closed doors and passages of time to leave the viewer in no doubt about the not soi hidden sex lives of the leads.
When, for instance, Gaston Monescu, now playing a long con involving manoeuvring himself into the life of the wealthy Madame Mariette Colet (Kay Francis), comments, "…I would give you a good spanking [beat], in a business way of course", the humour is entirely derived from the suggestiveness of the line.
The script, based on a play by Alador Laszlo and adapted for the screen by Samson Raphaelson and Grover Jones, is filled with a number of real zingers in the dialogue that provide plenty of laughs. Simple asides from characters, Madame Colet commenting that "Marriage is a beautiful mistake, that two people make together", for instance, or one character repeatedly saying goodbye without actually leaving are all complimented by edits as sharp and precise as the crack of a whip.
An utter pleasure, Trouble in Paradise already has a reputation as bona-fide classic but unfortunately it is nowhere near as well known as other classics of the period. Hopefully this new release from Masters of Cinema will help raise its profile and address this.
This disc from MoC is of a high quality but it is clear that the print was not in pristine condition when the latest scan was done. It has been sensitively treated though and although I have not seen the Criterion edition word is that there are minor improvements here over that previous disc.
The MoC release features one extra, a discussion between Kent Jones and Dan Sallitt, and whilst this leaves the disc lacking a little by comparison to the greater volume of extras on the Criterion disc this new exclusive video is a very welcome inclusion. As is the booklet that accompanies the MoC release; 44 pages of insight into the film and Lubitsch in general compliment this fine release nicely.
Two aspects of Sam Fuller's life hang heavily over any discussion of his work, his service in the military (for which he was awarded the Bronze Star, the Silver Star and The Purple Heart) and his background as a newspaperman. It is the latter that feeds so strongly into Park Row, his fifth film as director and a film that he also wrote and produced.
To Park Row Sam Fuller brings not only his experience as a newspaperman but also the headline-grabbing approach, as the poster for the film proudly declares, "The picture with the page one punch". Fuller writes and directs Park Row with an immediacy and explosiveness that fits tightly with the subject it explores, the birth of the 'modern' newspaper and the hard-fought battles that led to its creation.
Despite being given the option to shoot the film in Technicolor Fuller opted to shoot in black and white, newspaper's at the time were not in colour after all, and he approaches the direction with his usual mix of skilled craftsmanship but also an almost reckless seeming dynamism. A long take part way through the film that pre-dated steadicam use is probably the most obviously expressive example of his approach but it is not alone with a speed to the camerawork and editing at times that is certainly not stuffy or stagy (despite the film taking place on one set).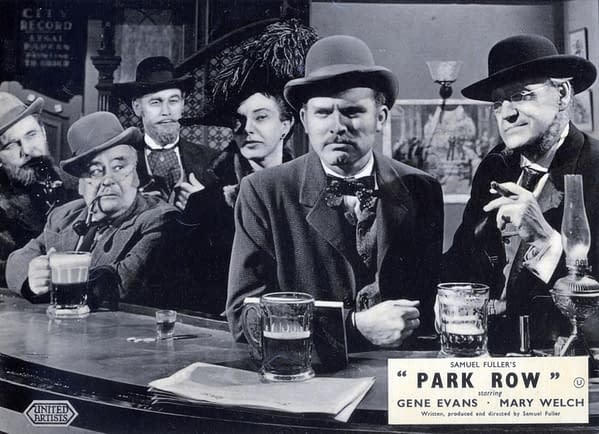 Fuller's filmography is one that is cherished by many film fans and his wonderful mix of tabloid subject matter with intellect behind it makes him an easy filmmaker to recommend to those not already familiar with his work. For those who are already Fuller devotees (this writer included) then this will undoubtedly be jostling for one of the top places in looking back at 2012's best home entertainment releases. A thrilling example of Fuller in his prime, Park Row is entertaining, exhilarating and incredibly re-watchable.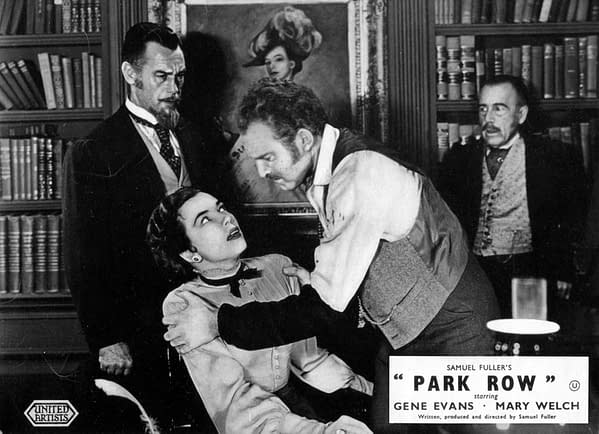 This new transfer of the film from MoC is excellent and a marked improvement over the only previous release, the American MGM on-demand disc. Although my memories of the specific issues with that disc are a little vague, it is a while since I last saw it, there were definitely more issues than there are here and in particular I seem to remember a slight colour issue that is not at all present on the MoC disc. This new DVD represents the best the film has looked on a home entertainment release to date and whilst scratches and imperfections are common throughout the film they are not of a distracting nature.
Aside from an improved transfer this new disc also adds a very decent selection of extras with a 22 minute video piece with critic Bill Krohn, a 3 minute video piece from Christa Lang Fuller (Sam Fuller's wife), the original trailer, an isolated music and effects track and a wonderful 56 page booklet which features interviews with Fuller, letters from him and an excerpt from his autobiography.
An easy disc to recommend, this is essential Fuller and a solid package.
Enjoyed this article? Share it!