Welcome to the Masters of Cinema Monthly.
Today, Masters of Cinema announced their June-July line up and gave cinephiles five good reasons their wallets may feel a little lighter this summer.
The press release is as follows,
From landmark silent cinema and a thrilling rediscovery from a French legend to an early sound cinema classic and the finest art cinema of 1960s Japan, The Masters of Cinema Series remains as eclectic as ever in its June and July 2013 line-up – a five-release slate that includes big name directors D.W. Griffith, F.W. Murnau, Jacques Rivette, and Kaneto Shindō.

Producer of the Masters of Cinema Series, Andrew Utterson stated "In June, we will be releasing beautiful Blu-ray presentations of Kaneto Shindō's 1960s cult supernatural horror Kuroneko and haunting drama The Naked Island, alongside a definitive reissue of Tabu, F.W. Murnau's Oscar-winning collaboration with Robert Flaherty.

More cinematic treats follow in July with an immaculate reissue of D.W. Griffith's troubling but hugely significant silent epic The Birth of a Nation, and we welcome legendary French director and New Wave pioneer Jacques Rivette into the series for the very first time with the major rediscovery of his rarely seen Le Pont du Nord"

Managing Director of Eureka Entertainment, Ron Benson added "Across five standout releases, world and UK premières abound, with new restorations aplenty, we continue our quest to release the very finest in world cinema, using the best available materials and a meticulous attention to detail and design."
We knew that Birth of a Nation and Tabu were on their way soon but it's great news that there's not too much more time to wait for these releases. Naked Island and Kuroneko have been likely candidates for a Blu-ray upgrade for a while now, particularly following Criterion's Blu-ray release of Kuroneko in 2011, but to get both so close together will be a real treat.
Factoring in MoC's release of Onibaba earlier this year, Shindo will soon be very well represented on Blu-ray in the UK. I, for one, can't wait for the Kuroneko release in particular. It's an extremely entertaining ghost story and also incredibly rewatchable.
The most surprising announcement today was the forthcoming release of Jacques Rivette's 1981 film Le Pont du Nord, which until now was not known to be a likely future release. I've not yet seen the film, and what I've read makes it sound like something of a puzzle of a film, but I look forward to digging into it in the next couple of months and wrapping my head around Rivette's riddle.
The rather wonderful covers for the June/July releases are as follows,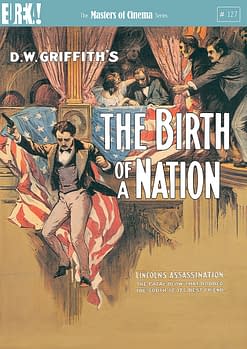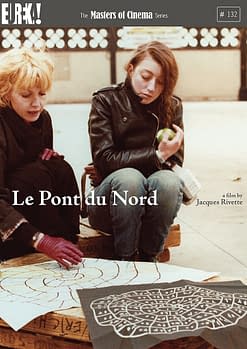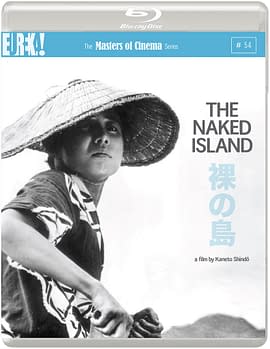 On April the 4th Film Criticism lost one of its greatest voices. Roger Ebert was one of, if not the, most famous English language film critic and highly regarded by many in the field of criticism.
Ebert was a critic that I read infrequently but whenever I returned to read his reviews I was always entirely sucked in by his writing. There was always something so engaging about the way he wrote, something I still find hard to put my finger on.
Upon hearing of his deathm I did what many other fans of his work did and started reading and re-reading his many, many reviews. His website has just been overhauled and it's a wonderful site to get lost in.
In particular, I've spent a lot of time reading his Great Movies reviews and I noticed that, perhaps unsurprisingly, a number of Masters of Cinema films were included in this section. I've picked a few of these and posted excerpts below, and the titles I've used link to the reviews. I urge you to check out the new website more fully and get lost, as I did, in Ebert's writing.
I imagine it is possible to see "Sunrise" for the first time and think it simplistic; to be amused that the academy could have honored it. But silent films had a language of their own; they aimed for the emotions, not the mind, and the best of them wanted to be, not a story, but an experience.

Murnau, raised in the dark shadows of expressionism, pushed his images as far as he could, forced them upon us, haunted us with them. The more you consider "Sunrise" the deeper it becomes — not because the story grows any more subtle, but because you realize the real subject is the horror beneath the surface.
You cannot know the history of silent film unless you know the face of Renee Maria Falconetti. In a medium without words, where the filmmakers believed that the camera captured the essence of characters through their faces, to see Falconetti in Dreyer's "The Passion of Joan of Arc" (1928) is to look into eyes that will never leave you.
The Gospel According to St. Matthew
His personal style is sometimes gentle, as during the Sermon on the Mount, but more often he speaks with a righteous anger, like a union organizer or a war protester. His debating style, true to Matthew, is to answer a question with a question, a parable, or dismissive scorn. His words are clearly a radical rebuke of his society, its materialism, and the way it values the rich and powerful over the weak and poor. No one who listens to this Jesus could confuse him for a defender of prosperity, although many of his followers have believed he rewards them with affluence.
That might be the best approach for anyone seeing the film for the first time: to set aside the labyrinthine plot, and simply admire what is on the screen. The movie begins with one of the most famous shots ever made, following a car with a bomb in its trunk for three minutes and 20 seconds. And it has other virtuoso camera movements, including an unbroken interrogation in a cramped room, and one that begins in the street and follows the characters through a lobby and into an elevator. The British critic Damian Cannon writes of its "spatial choreography," in which "every position and movement latches together into a cogent whole."

Welles and his cinematographer, Russell Metty, were not simply showing off. The destinies of all of the main characters are tangled from beginning to end, and the photography makes that point by trapping them in the same shots, or tying them together through cuts that match and resonate. The story moves not in a straight line, but as a series of loops and coils.
It's said this film inspired Yasujiro Ozu's "Toyko Story," the only film that ever made my students cry. This one might do the same. Entertainment is about the way things should be. Art is about the way they are. The closing passages of "Make Way for Tomorrow" depend on deep empathy between the filmmakers and the characters. They respect them. These two people have spent a lifetime together, raised a family and lived in their own home until Bark got laid off. They've maintained a mutual dignity and they're not about to turn sappy now.

Look at how gently, and with what respect, they treat each other. Observe how certain strangers, caught up in the business and pleasure of their own lives, observe this and glimpse for a second their own futures. See how strangers can be kind — for a moment, anyway, although they too may have parents they don't have room for.
Yasujiro Ozu was born in 1903 and died in 1963, but his films were not widely seen outside Japan until the early 1970s, because he was thought to be "too Japanese." He is universal; I have never heard more weeping in the audience during any movie than during his "Tokyo Story," which is about children who in a subtle way are too busy to pay proper attention during a visit from their parents.

It is impossible to select Ozu's best film because his work is so much of a piece, and almost always to the same high standard. His stories usually involve two generations. They are family dramas, without violence. There are few scenes where the characters vent their emotions, and some of the most important decisions are implied, not said. He is wise about the ways we balance our selfishness with the needs of others.
The film gathers fearful force. Ordinary human values have been set aside for all the major characters, and that is tested above all when the rich businessman rapes Haru, with Enokizu and the mother in the next room. Haru cries for help. Enokizu seems emotionless, fixates on a dripping faucet, tightens it and then finally reaches for a knife — but the mother stops him. She does not want to lose the man's financial support.

When the film was released in 1979, it was sometimes called the Japanese "In Cold Blood." Not at all. Richard Brooks' 1967 film offers motivations for the characters — greed in one, childhood wounds in another. It contains a famous line: "I thought Mr. Cutter was a very nice gentleman. I thought I so liked the old man. I thought so right up to the time I cut his throat." What is most disturbing about Enokizu is that he has no feelings at all about his victims. It is simply in his nature to kill.
Enjoyed this article? Share it!