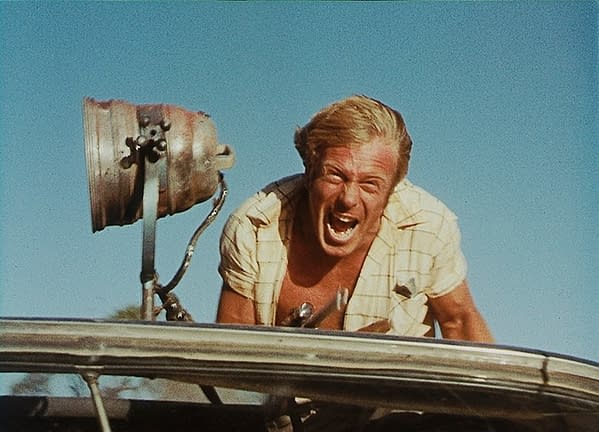 The UK label Masters of Cinema today announced that they will be releasing the Australian cult classic Wake in Fright (aka Outback)on Blu-ray and DVD in early 2014.
The film is set to play the Discovery Screen at FrightFest on the 23rd of August and I shall certainly be trying to get in to that screening to check out the new transfer, which is based on the 2009 restoration by Australia's National Film and Sound Archive.
The 2009 restoration was also used for an American Blu-ray release last year, which was very well reviewed. The MoC release will feature "a raft of special features", some or all of which I assume will be ported from that U.S. disc. One additional feature though will almost certainly be the inclusion of one of MoC's excellent booklets.
Nick Cave once described Wake in Fright as,
The best and most terrifying film about Australia in existence.
That's all the recommendation I need to pick this up.
[youtube]http://www.youtube.com/watch?v=tn4f_RgreiI[/youtube]
Enjoyed this article? Share it!