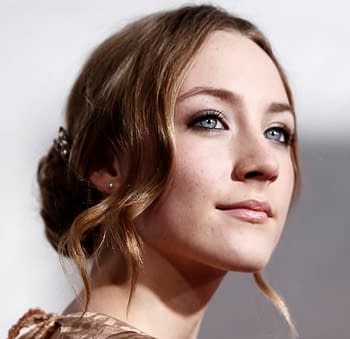 Casting news for Ryan Gosling's directorial debut, the "modern fantasy drama" How To Catch A Monster, is rolling out of Berlin and the European Film Market. Saoirse Ronan is the latest addition, joining Doctor Who's Matt Smith, Christina Hendricks and Ben Mendelsohn.
Here's the official blurb:
Set against the surreal dreamscape of a vanishing city a single mother of two is swept into a macabre and dark fantasy underworld while her teenage son discovers a secret road leading to an underwater town.
Hendricks is playing the mother; I suppose Ronan may be one of her kids, or may not.
There's no news yet on who Smith will play. It could be a major role, and it might even help establish him away from the image of Who. That'd be nice. Anything that helps him hang around in interesting projects when the regeneration happens.
I can't say I was expecting Gosling to write and direct a fantasy film about an underwater world, but now that he is, I'm absolutely fascinated. What is going on here?
Production starts in May in Detroit.
Enjoyed this article? Share it!