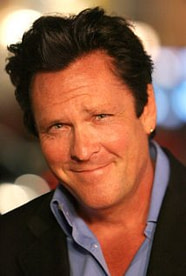 Deadline reports actor Michael Madsen has joined the cast of PlayStation's Powers as SuperShock, "one of the world's most famous and mysterious superheroes." In the comic series, he is also described as a senile Superman.
In the TV series, Madsen will be "the ultimate Power for whom the term 'superhero' was coined, a perfect physical specimen with an unparalleled presence that catapulted him to global fame." After leaving the public eye forty years prior to the events of the first season, he returns in the wake in Retro Girl's death at the end of the show's first season.
Sharlto Copley and Susan Heyward return as Christian Walker and Deena Pilgrim. Filming is already under way, with a premiere on Sony's Playstation Network next year.