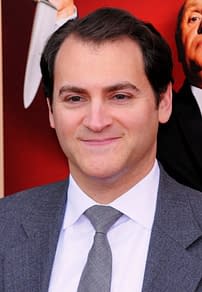 According to The Hollywood Reporter, actor Michael Stuhlbarg is in talks to join Benedict Cumberbatch in Marvel's Phase III film, Doctor Strange. Sources tell the site Stuhlbarg will play Strange's rival Nicodemus West.
Besides Cumberbatch, the film will also feature Tilda Swinton and Chiwetel Ejiofor, as, respectively, Strange's mentor and chief antagonist.
On the horizon for many years, Doctor Strange features Marvel Studios' first foray into the magic and mysticism as the film. The story will reportedly focus on Strange's efforts to become the new Sorcerer Supreme and protect the Earth from unseen threats that, presumably, even the Avengers are not prepared to deal with.
Directed by Scott Derrickson with a script by Jon Spaihts, the film is scheduled for a November 7th, 2016 release.
Enjoyed this article? Share it!