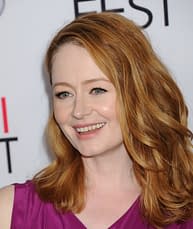 Miranda Otto, veteran of the Lord of the Rings films and the Locke & Key pilot, has signed on to 24: Legacy alongside the previously announced Corey Hawkins according to The Hollywood Reporter.
In the pilot, Hawkins plays Eric Carter, a returning war hero, who gets drawn into the world of counterterrorism. As the CTU responds to save his life, they learn of a possible large-scale attack on the US.
Otto will play Rebecca Ingram, described as "the blazing smart former head of CTU" who, after marrying a senator has "second thoughts about having left the counter-terrorism agency." The actress was recently a series regular on Homeland and was initially part of the cast of HBO's Westworld.
Still only a pilot, it is unclear when or if 24: Legacy will receive a series commitment.
Enjoyed this article? Share it!