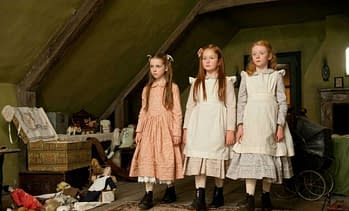 Jane Goldman last week let slip that Hammer are in development on a spin-off from The Woman in Black, and now details are getting shaded in as to what this will actually entail.
Angels of Death is to be set 40 years after the original story, so presumably after the second World War, perhaps as late as the sixties. According to Deadline:
The new picture will focus on a couple and the experience they have when they encounter the same eerie house.
The Woman in Black herself is set to return and Susan Hill, author of the original novel, is said to be involved, while Jon Croker, a story editor on the first film, is writing the screenplay.
My hunch is that the house will be crawling with the ghosts of dead children – hence the title – and there's definitely a lot of spooky business to be built around that. And depending on how many cliches Hammer want to rake over, I wouldn't be surprised to see the central couple be infertile, or bereaved of a child. You know how these stories work.
Enjoyed this article? Share it!