These new The Adventures of Tintin: Secret of the Unicorn images display the bodymorphing possibilities of motion capture even more boldly than the first. You certainly wouldn't recognise Joe Starr or Toby Jones under their virtual disguises, and Nick Frost and Simon Pegg, as Thompson and Thomson, have been physically matched in ways that belie their rather notable real-world distinctions.
What intrigues me most of all is the virtual cinematography, which is staying true to the promise of a noirish feel. Good move.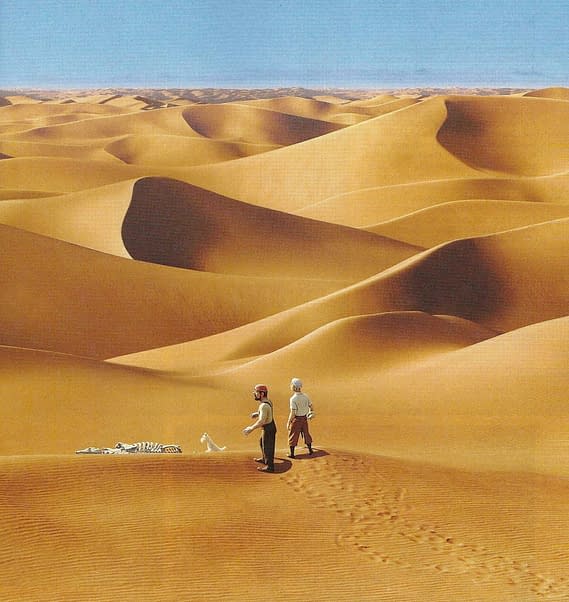 That last image at least is likely very familiar to readers of the strips. I don't recall the others as coming from Herge, but I may just be forgetful.
I'm pretty sure these were all scans from Empire magazine, but Films Actu have not copped to the fact.
Enjoyed this article? Share it!