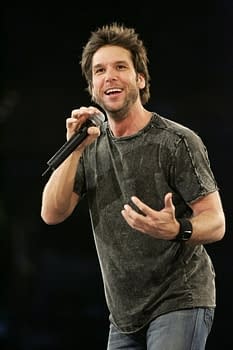 The other day we had an unofficial release of a trailer for Disney's Planes, the first spin-off from the Cars series. At the time, I was trying to work out who was providing the voice of the lead character, now that Jon Cryer has left the project. Trying, and failing.
So I'm relieved that the mystery has now been put to bed. Stitch Kingdom expect that Disney are going to issue the new trailer officially today and, at the same time, announce that Dane Cook has the lead role.
That's some reinvention. I've always seen Cook as quite volatile, sometimes explosive. Is that where Disney are taking the character of Dusty Crophopper now? I can't see it.
I guess this will be something new for Cook, at least.
Planes is set for a cinema release this August.
Enjoyed this article? Share it!