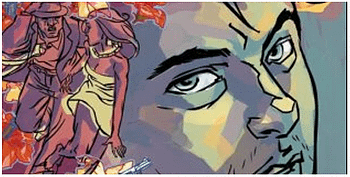 According to Deadline, NBC is developing a series based on Image Comics' Hawaiian Dick by B. Clay Moore and Steven Griffin. Centered on a cop exiled to Hawaii in the early 1950s facing supernatural threats, the television series will be an hour-long action comedy.
Johnny Knoxville, once attached to star in a feature film based on the comic book, will produce. G.I. Joe: The Rise of Cobra writers Paul Lovett & David Elliot provide the pilot script. No one has yet been cast.
Production on the pilot has not yet been scheduled.
Enjoyed this article? Share it!