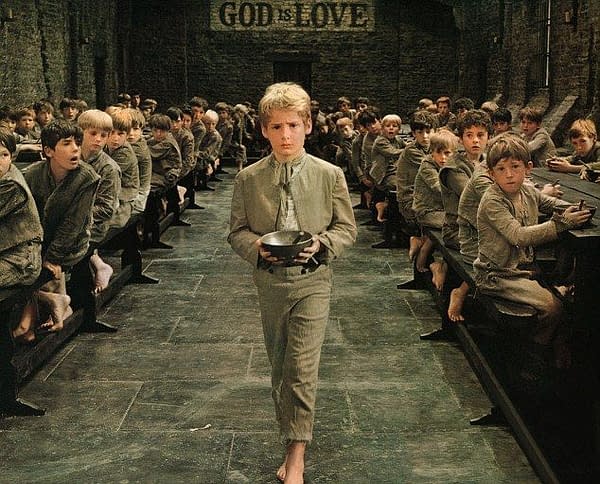 Another piece of classical literature is getting the network crime procedural makeover. This time: Oliver Twist.
According to The Hollywood Reporter, the Charles Dickens novel will be adapted as Twist, from Lionsgate and producer Joel Silver. The proposed series will center on "a struggling 20-something female," known as Twist, who discovers a family of sorts with a "group of talented outcasts who use their unique skills to take down wealthy criminals." Presumably the Artful Dodger will be known as "Art" or "Dodge" and Fagin will be the mysterious leader of the outcasts who just may be the architect of all of Twist's pain.
Fruit Ninja screenwriters Chad Damiani and J.P. Lavin will provide the pilot script.
Twist follows on the heels of FOX's Camelot, a proposed series which will see King Arthur reimagined as a graffiti artist and Guinevere as a cop. Together, they — well, you know.
It seems the networks are already looking to classic literary names and ideas after mining feature films for new properties over the last few years. It is unclear if they are hedging their bets in the event shows like Lethal Weapon and Taken fail, or if they already see the next wave.
I, for one, look forward to eventual adaptation of Beowulf as a medical procedural.
Enjoyed this article? Share it!