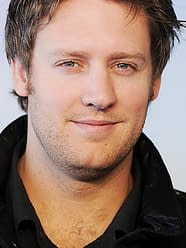 District 9 writer/director Neill Blomkamp recently announced his Aliens sequel project was on hold while Ridley Scott makes his Prometheus sequel, Alien: Paradise Lost. In his announcement, he mentioned moving on to other projects and it seems he may have found one.
Deadline reports 20th Century Fox has acquired the rights to an upcoming science fiction, The Gone World with Blomkamp already in talks to adapt and direct the film. Details on the novel, by Tomorrow And Tomorrow's Thomas Sweterlitsch, are scarce, but the site hears it a "sci-fi time travel procedural."
Blomkamp enjoys making sci-fi movies. While District 9 made a big splash with audiences, his subsequent Elysium and Chappie have failed to connect in the same manner. Personally, I thought all three films start strong, but lose steam over the course of their runtimes. But with interest in his direct sequel to Aliens still high, this may whet the appetites of those waiting to see that proposed project completed.
Enjoyed this article? Share it!