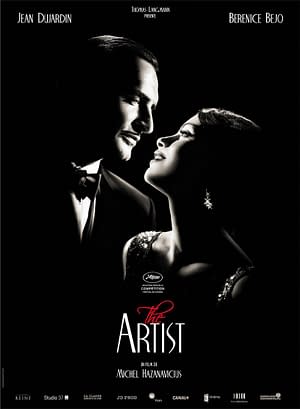 The Weinsteins have announced a deal with Netflix which ties up many of their foreign language and documentary films exclusively, and for "multiple years." Interestingly, they're baiting the hook with The Artist.
Not only is this not a foreign language film nor a documentary, it's also the front runner at Sunday's Oscars, expected to pretty much clean up. Well, expected to do so by me, at the very least.
Quite when The Artist will start streaming via Netflix isn't entirely clear, though I'm sure that's part of the point. You'll see in the full press release that films are promised "within one year of their theatrical release" which means The Artist could turn up as late as 22nd November.
A smaller spotlight is trained on Undefeated, another Weinstein-distributed Oscar nominee, this time in the documentary category. Though 'm sure if it wins a new press release will appear early next week.
Netflix Inc. and The Weinstein Company (TWC) today announced a new multi-year licensing agreement that will make foreign language, documentary and certain other movies from The Weinstein Company exclusively available for Netflix members in the U.S. to watch instantly.

"The Artist," the most honored film of the year with 17 awards for Best Picture and ten Academy Award® nominations, including Best Picture, will make its pay TV debut exclusively on Netflix rather than on traditional premium cable.

Written and directed by Michel Hazanavicius and starring Jean Dujardin and Berenice Bejo, "The Artist" brings to life the dawn of talking pictures in an original and deeply entertaining way. The film's many honors include the Golden Globe for Best Picture/ Comedy or Musical and Best Picture Awards from the Producers Guild of America, British Academy of Film and Television, the London Critics Circle and NY Film Critics Circle. It has garnered numerous prestigious awards for Hazanavicius, Dujardin, Bejo, and composer Ludovic Bource.

Also making its pay TV premiere on Netflix is "Undefeated," nominated for a 2012 Academy Award for Best Documentary Feature. Directed by Dan Lindsay and T.J. Martin, "Undefeated" follows players on a Memphis, TN inner-city high school football team as it attempts to win its first playoff game in the school's history.

A diverse slate of TWC specialty films will appear exclusively on Netflix within one year of their theatrical release, including the gripping French-language World War II drama "Sarah's Key," starring Academy Award-nominated actress Kristin Scott Thomas; the recent French box office record-breaker "The Intouchables;" the romantic drama "W.E.," directed by Madonna and winner of the Golden Globe for Best Original Song/Motion Picture; the taut Shakespearean adaptation "Coriolanus," directed by and starring Ralph Fiennes; and "Bully," a timely documentary about bullying in America's schools.

Terms of the deal, the first between TWC and the world's leading Internet subscription service for enjoying movies and TV shows, weren't disclosed.

"We couldn't be happier to be working again with Harvey and Bob, who have an unmatched track record of creating critically acclaimed and commercially successful movies," said Netflix Chief Content Officer Ted Sarandos. "'The Artist' is a symbol of the Weinsteins' triumphant return to the top of the film business. Through deep passion, great taste and phenomenal vision, Harvey and Bob continue to surprise audiences and make history."

"It is a fantastic coup for Netflix to acquire 'The Artist' and the package of additional titles," said TWC Co-Chairman Harvey Weinstein, "With this deal, a company that loves movies, Netflix, joins forces with a company that is built on that same love. It's exciting that we can offer consumers a supremely convenient way to see the kinds of movies that made us want to be in this business in the first place."

Read more: Netflix and the Weinstein Co. Announce Multi-Year Film Agreement – ComingSoon.net
Enjoyed this article? Share it!