If you decided the mainline the entire second series of the House of Cards do-over yesterday, you may well have called up this teaser image for season 2 of Orange is the New Black, Netflix's other, arguably* better original drama series.
The big reveal there was the date – June 6th. Great! Season one went down like a treat last summer and I can't see why it won't happen again.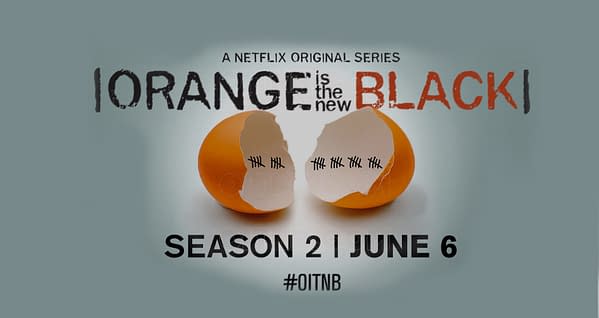 Thanks to OITNB.com for the pic.
Since then, though, Netflix have dropped the first teaser for Season 2 to their YouTube account. And here it is.
[youtube]http://www.youtube.com/watch?v=yr01fJwzcks[/youtube]
*Well, I'd take that side in an argument, anyway. It's a witty, well-built piece with good forward momentum in the plotting, rich characters and well-judged application of a low budget.
Enjoyed this article? Share it!