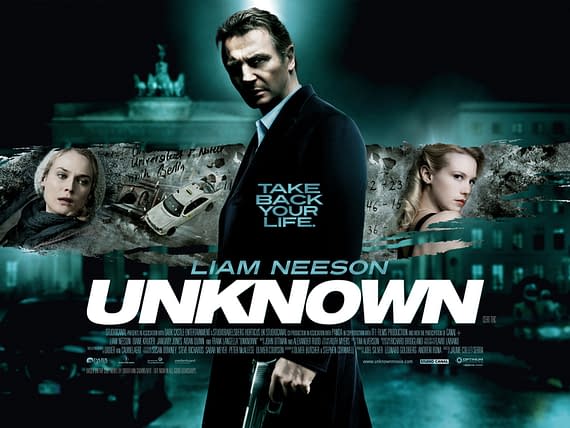 All right the folks, listen up. Don't make me repeat myself, I haven't got long. This new sixty second trailer for the upcoming movie Unknown features the likes of:
Liam Neeson
Diane Kruger
January Jones
Aidan Quinn
Frank Langella
A taxi crashing into the river
An exploding briefcase
A subway chase
A train hitting a car
Sex in the shower
Pathetic fallacy via kettle
The "I'm not mad" plot hook that you're probably a bit tired of already
Recipe for B-grade hijinks? Best case scenario, I suppose, but I don't think we're looking at the new Taken here.
[youtube]http://www.youtube.com/watch?v=FbLBkkBiiqQ[/youtube]
Enjoyed this article? Share it!