First and foremost, thank you, 20th Century Fox, for listening to the scores of Queen and Freddie Mercury fans across the globe who voiced concerns about the lack of certain touchstones in the frontman's life featured in the first Bohemian Rhapsody trailer.
That said, the newest trailer for Bohemian Rhapsody has more of what we were expecting from this picture, even though it could just be a tease. We get Freddie making a joke about "only one hysterical queen in this band", and at least two other allusions to his personal romantic life.
This trailer definately has the vibe that Freddie will be more of a focal point of the film, rather than the band as a whole. We knew this going into this production though — that it was meant to be a biopic for Queen rather than focus on Freddie.
Our excitement is growing, especially after seeing the black-and-white harlequin suit from Night at the Opera.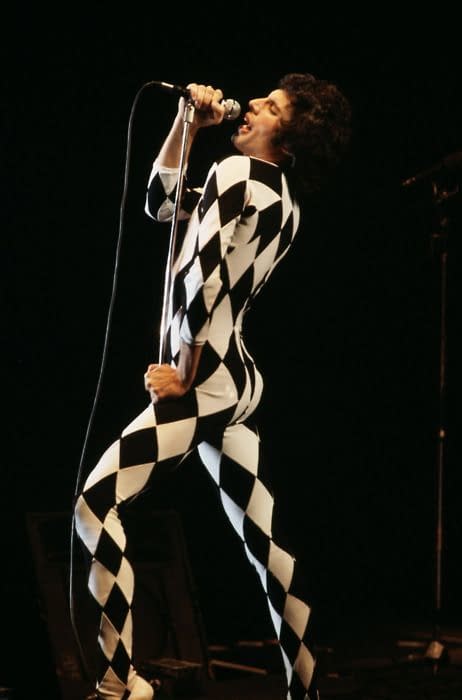 There is also a flash of this outfit, too.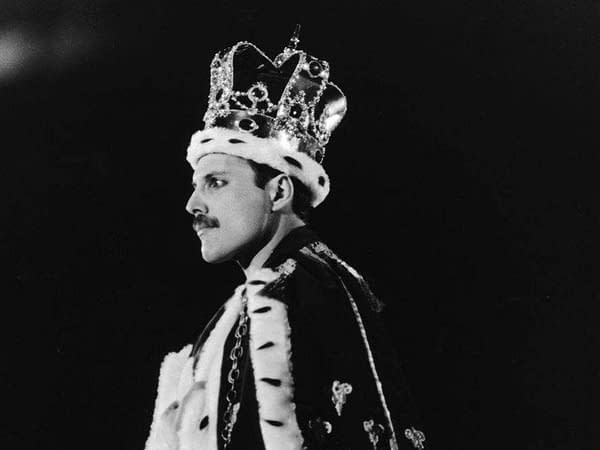 Bohemian Rhapsody stars Rami Malek as Mercury, Lucy Boynton as Mary Austin (Mercury's lifelong companion), Gwilym Lee as Brian May, Ben Hardy as Roger Taylor, and Joseph Mazzello as John Deacon.
It's set to bow in theaters November 2nd, 2018.
Enjoyed this article? Share it!