Unfortunately, I can't give you a look at what Disney's Paperman looks like in motion just yet but I'm sure a preview will pop up somewhere between now and November, when it plays in cinemas alongside Wreck It Ralph, and when you do see it, you'll get some idea what all of the fuss is about.
For now, the teasing continues with two character images from the film's Facebook page (via Animatie).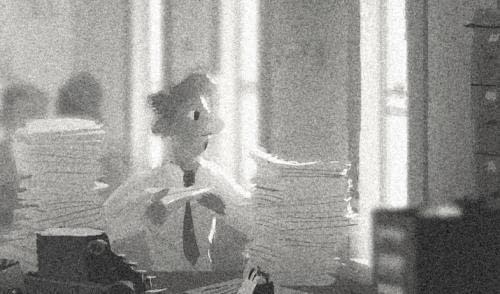 That's Meg and George, of who Disney say:
Meet Meg: she has no idea that her life is about to change forever.

This is George—he's about to figure out that sometimes you've got to go out and create your own destiny
Disney have also posted a video clip of director John Kahrs explaining the inspiration for his story. It's lovely that they're focusing on the character and themes up front, to get that set in people's minds, and not just trying to make brains explode with the new animation techniques and groovy stylings.
Enjoyed this article? Share it!