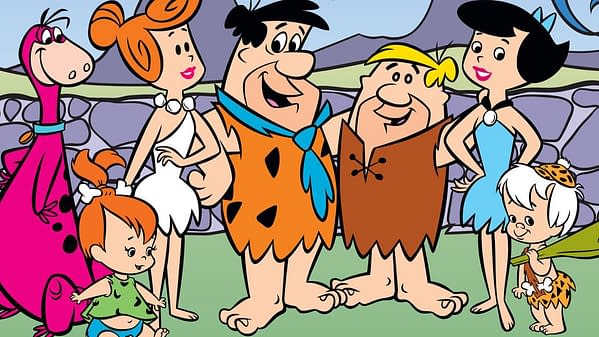 Warner Bros. are finally making moves on some new Flintstones, teaming up with WWE for a prehistoric rumble in the rubble.
Deadline promise that the new, direct to video toon will feature:
WWE staples including Vince McMagma (voiced by Vince McMahon), and such WWE Superstars and Divas including John Cenastone (John Cena) and CM Punkrock (CM Punk).
Not the best puns the show ever managed, though I can't quite make my mind up about what "best" means in cases like this.
Work on the film is underway now and we'll get to smell the rocks they're cooking in early 2015. I hope they get some good voices for the key characters; I know better than to hope the film will be hand animated.
Enjoyed this article? Share it!