I'm pretty sure that Katniss Everdeen, Jennifer Lawrence, is on board a hovercraft in this new image from The Hunger Games: Catching Fire.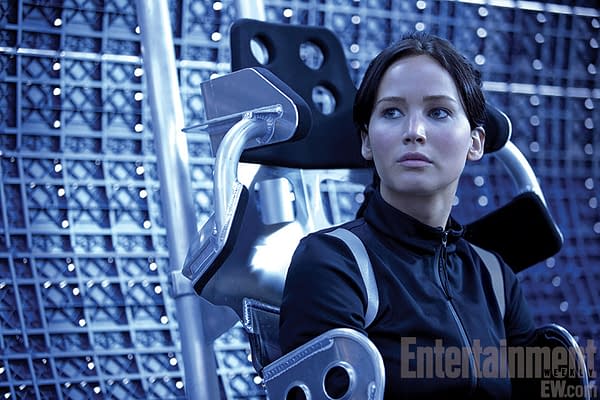 And I'm pretty sure she's on her way to a location that will provide the setting for a number of important scenes in the second Hunger Games film. It's a location that worked very well in the book but will need to be very well realised to convince on screen.
As you may have guessed from the watermark this image comes via EW, who also have an interview with Catching Fire costume designer Trish Summerville.
Enjoyed this article? Share it!