We have another big franchise making its second return in 2018. After a pretty decent kick off in 2016 with Fantastic Beasts and Where to Find Them but now we're onto the second installment. This one is going to go into the details of the war that was happening during the second world war and detail the story of young Dumbledore as played by Jude Law. Empire got a look at returning characters Newt (Eddie Redmayne) and Tina (Katherine Waterston).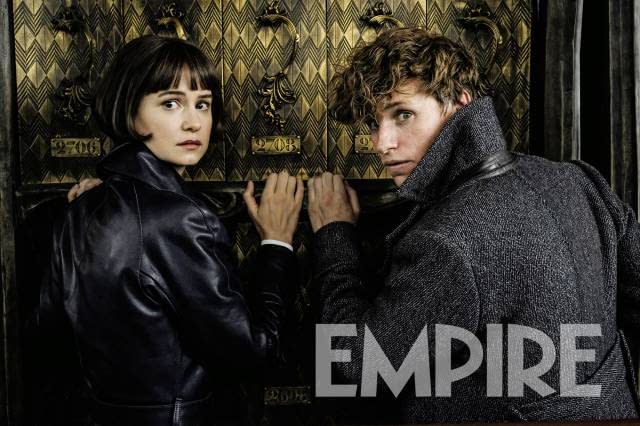 The movie is still a little under a year away so we can expect Warner Bros to drip feed lots of information at the November 2018 release date creeps a little closer.
Summary: The second installment of the 'Fantastic Beasts and Where to Find Them' series, which follows the adventures of Newt Scamander.
Fantastic Beasts: The Crimes of Grindelwald, directed by David Yates, will star Eddie Redmayne, Katherine Waterston, Dan Fogler, Alison Sudol, Ezra Miller, with Jude Law and Johnny Depp. It will be released on November 16, 2018.
Enjoyed this article? Share it!