It was a day for Terminator. Paramount Pictures was one the few studios to show up to San Diego Comic-Con and they decided to kick everything off with a panel presentation yesterday morning. We got a new behind-the-scenes featurette and they screened a bunch of new footage on top of interviewing the cast.
While it doesn't look like they are going to drop the new footage in any official capacity IMP Awards got their hands on a new international poster.
Well, that's a little unfortunate. It's not so much a bad poster as it's a boring one. The first poster for Terminator: Dark Fate is a lot better than this one.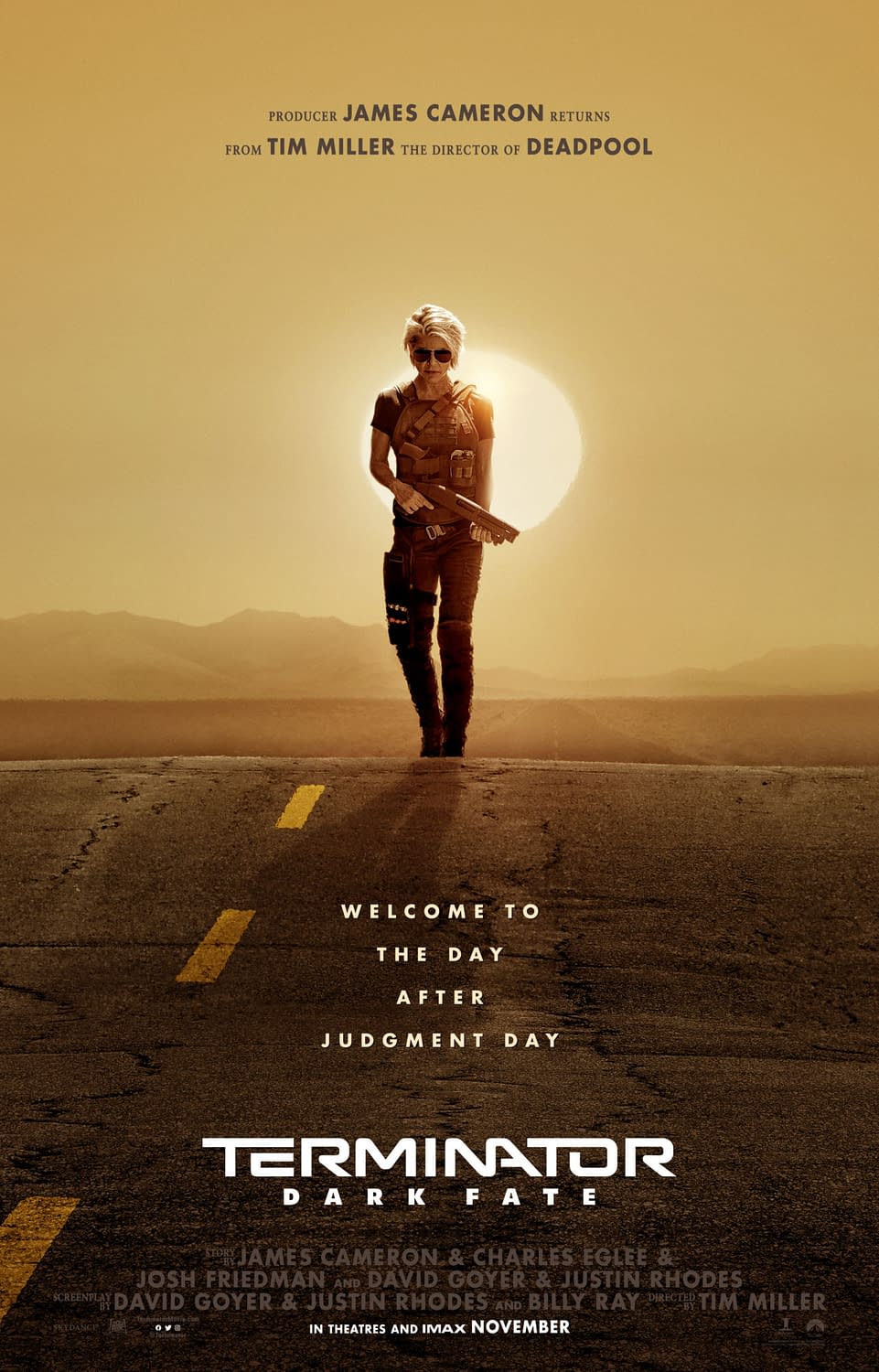 Maybe the marketing will become a little more dynamic once we get a little closer to the release date.
Summary: Sarah Connor has returned from far away, and she's gearing up with a team of agents who will fight against T-1000.
Terminator: Dark Fate, directed by Tim Miller, stars Linda Hamilton, Arnold Schwarzenegger, Mackenzie Davis, Natalia Reyes, Gabriel Luna, and Diego Boneta. It will be released on November 1st.
Enjoyed this article? Share it!