 By Olly MacNamee
When one thinks of Birmingham here in the UK, it is often through the stereotypical representations of Birmingham as a country bumpkin cousin to the more urbane and arrogant London. It's a picture of Birmingham that has lasted, sadly, until the very day; regardless of it's growing status as one of the best places to live in the UK. Although, I imagine the real reason behind the London press suddenly banging on about how great it is to live here is because of the housing prices in London only fit for oligarchs and well-payed entertainers. Still, it's the city I've called home for well over a decade, and I love it with a passion.
I love it because us Brummies (albeit, I'm an adopted son of the city) have embraced the sham stereotypes and we can smile at ourselves. So, when Steven Spielberg was spotted filming his new film, Ready Player One, starring Star Trek's Simon Pegg, it didn't surprise me to see the hashtag #spielberginbrum start lurching into life and offering up some humorous play on Birmingham place names such as Jurassic Kings Heath Park, Catch Me If You Cannon Hill Park and Brumlins. Okay, you need to be a local to appreciate the joke, but you get the gist I'm sure. Us comic book readers are a rather erudite and educated lot.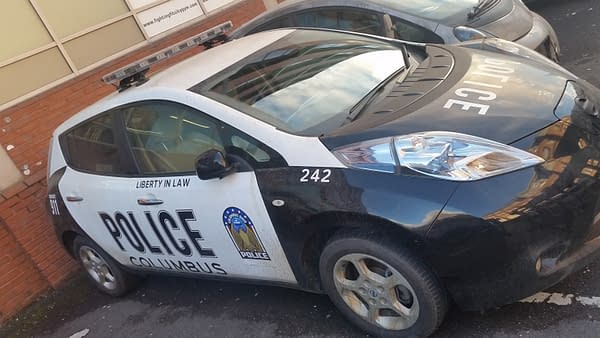 With Spielberg having filmed here before (Saving Private Ryan in 1997 and War Horse in 2011) and its cheaper price tag when compared to filming in London, I'm not surprised he's returned for a third time with a promising sci-fi film to be released in 2018.
Until then, these pictures will have to suffice with its mix of vehicles, buildings, graffiti and specially designed flyers and posters. It looks promising, but filming would seem to be ending this week.
Or is it?
Enjoyed this article? Share it!