This new poster for Marvel's Agents of S.H.I.E.L.D, which debuted at EW, is perhaps notable for the fact that it actually has the stars of the show on it, unlike the other posters released so far.
The stars in question appear to be reenacting the cool-guys-don't-look-at-explosions cliche by standing in front of a door opening to a nuclear explosion.
Okay, I know it's supposed to be the sun but it's a bit excessive isn't it?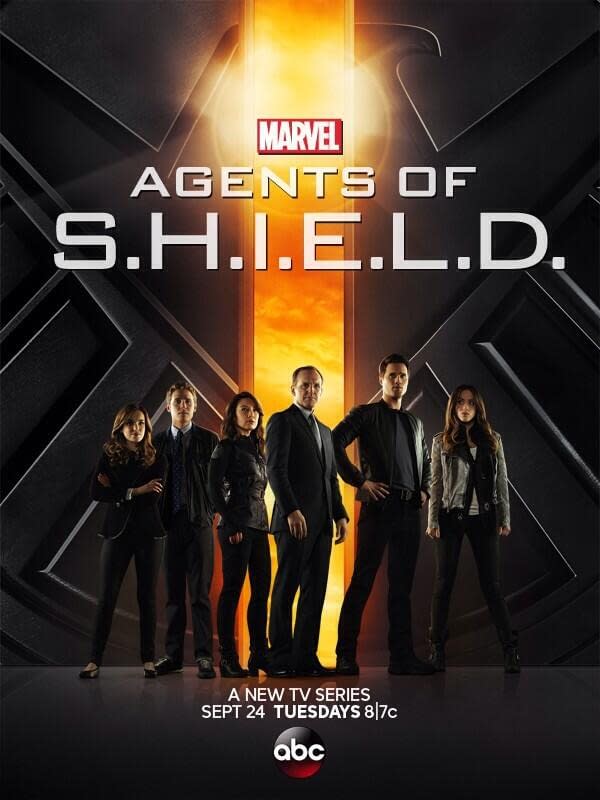 Marvel's Agents of S.H.I.E.L.D starts on ABC on the 24th September. Still no word on when we'll be seeing it in the UK.
Enjoyed this article? Share it!