The first Riddick teaser really was that, clocking in at under 30 seconds. Then there was a two and half minute trailer.
Now there's something that lands in the middle. But this edit does have a good deal of new footage. And French subtitles.
[youtube]http://www.youtube.com/watch?v=IDPB2wUpff0[/youtube]
And yes, that did make me think about Kirk vs. the Gorn in the Star Trek episode Arena. Just for a moment.
I expect that Riddick will be making quite an effort at Comic-Con next month and I do look forward to seeing what they have up their sleeves. Hopefully it will go beyond this San Diego poster that Vin Diesel shared on Facebook.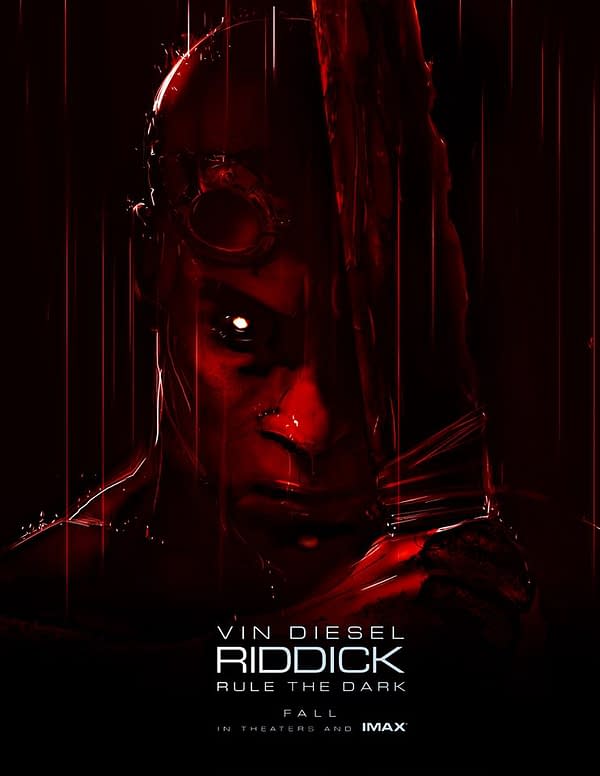 Enjoyed this article? Share it!