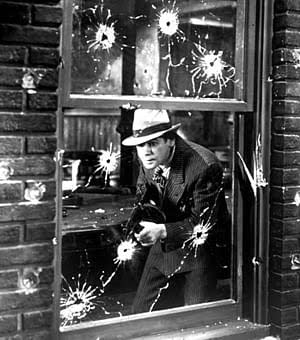 Like it or not, a new Scarface is coming. Today The Wrap reports Chilean filmmaker Pablo Larraín is now in talks to direct the third version of the twisted American Dream tale, with a script from Paul Attanasio.
The trade reports filmmakers "plan to cast an authentic Latino who is bilingual and bicultural as the lead character." His name will be Tony, but he won't be a Camonte or a Montana like his two predecessors. Oscar Isaac, Edgar Ramirez and Michael Pena are the big names being thrown about, but they are also open to making a discovery in the role.
While the 1932 film followed an Italian immigrant (Paul Muni) and his rise to power in the criminal underbelly of Chicago and the 1983 Brian De Palma version had Al Pacino as a Cuban immigrant on a similar reign of terror in Miami, the 2014 (or later) Tony will be Mexican, and his stomping grounds will be Los Angeles.
Enjoyed this article? Share it!