Here are a series of newly released Scream 4 images. Consider these an object in modern movie marketing, and how it isn't afraid to reveal key plot points.
Which is to say, look closely at these pictures and some of the film's surprises will be spoiled.
And finally, I'm very curious about this last one. Are they all shooting their reactions off in different directions because they're essentially surrounded by shocking things?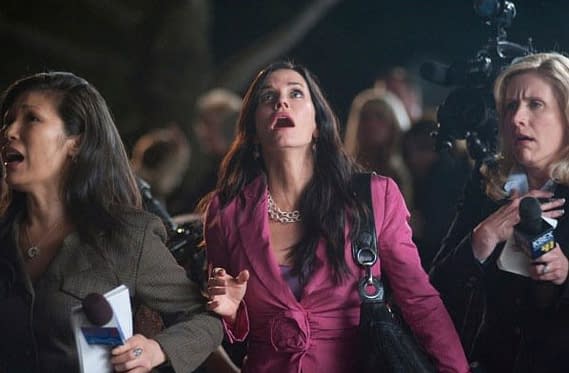 Each of the above pictures was published to Facebook. Scream 4 is coming in just a few short weeks, and evidently bringing an awful lot of fake blood with it.
Enjoyed this article? Share it!