Looks like the upcoming Tintin movie might be pretty hard boiled stuff. A new trade ad for a tie-in card game features some familiar images from the movie and what appears to be an additional piece of concept art. This image is not just distinctive because it's a paint job rather than a CG render, but also because it features some very surprising, and rather violent imagery.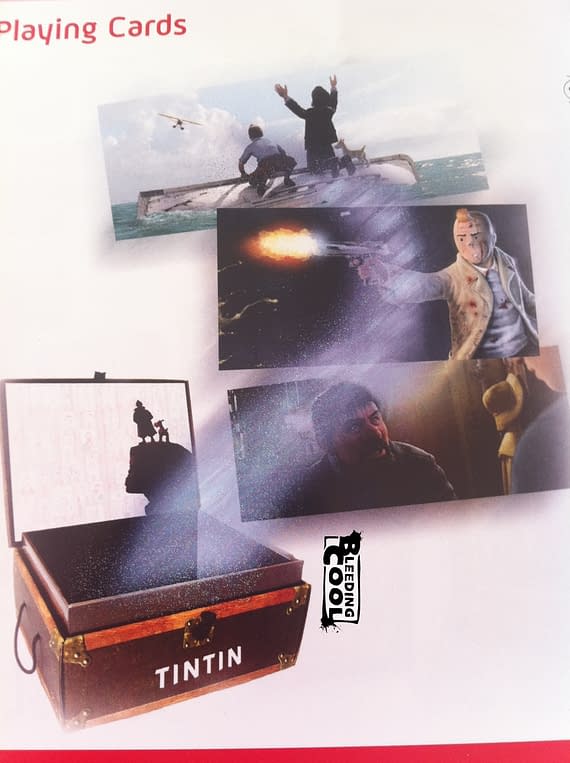 And here's a detail.
Now, I suppose there's a chance that whoever put this trade ad together – and it's a real trade ad, I can vouch for that – pulled an inappropriate picture in from somewhere.
Or, on the other hand, Steven Spielberg and co. might really have put Tintin through the wringer for this new movie.
UPDATE: It's a cropped-out section of a Deviant Art piece. How did this end up in an official piece of marketing art? Somebody is going to get in trouble.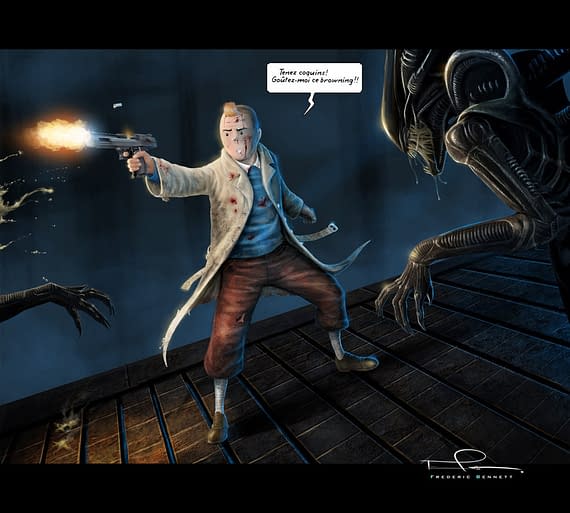 Enjoyed this article? Share it!