New Tomorrowland Set Photos Featuring Hugh Laurie And The World's Fair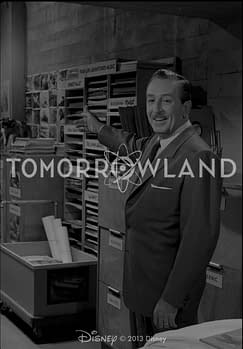 Brad Bird's Tomorrowland is a very intriguing project that is currently being shrouded in a lot of mystery and very deliberate obfuscation. There's even a literal mystery box being used to tease the film.
I'm never entirely sure that these very deliberate attempts to keep a film mysterious are always beneficial to the finished film as they can have a negative effect on audience expectations and even how the film itself plays out – look no further than Star Trek Into Darkness for evidence of that.
Things like set photos tend to break through this veil of secrecy and mystery somewhat, so if you'd rather remain in the dark I'd suggest you stop scrolling. There probably aren't any huge spoilers in the following images but who knows at this point.
The following set photos come via the Vancouver Sun and YVR Shoots. Those without watermarks are the ones from The Vancouver Sun.
In addition to filming in Vancouver Hugh Laurie also played a bit of piano there too, appearing at The Cellar Jazz Club.
Here's the proof! @HughLaurious gettin' down at The Cellar! pic.twitter.com/bHTzo2Hm2F

— The Cellar Jazz Club (@cellarjazz) August 28, 2013
Tomorrowland will be released in December 2014.