There's a little while until Zack Snyder's Superman: The Man of Steel shoots – not until August, I understand – but casting continues apace. While we're still waiting to learn if Zod or Lex Luthor or Brainiac or Doomsday or Mr. Mxyzptlk will be the villain, we're being tickled by a whole run of rumours about who will have the role.
The latest, and greatest, is that Michael Shannon is in the frame. This is according to Deadline, simply reporting that "there is interest" in the actor.
If Shannon does get the part, I'm hoping said part is Mxyzptlk. Just look: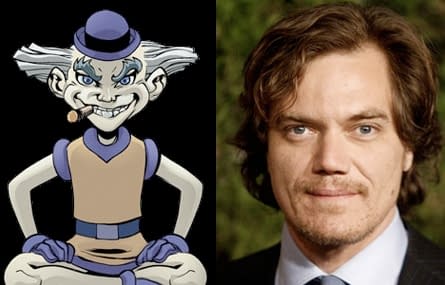 Meanwhile, Latino Review have said that Edgar Ramirez is another contender for a villainous role but that doesn't make for such amusing things as the pictures above, I'm afraid.
Enjoyed this article? Share it!